Green Earth Garden Fungicide RTU 1L
Spend

$99.00

to

FREE SHIPPING
Fast shipping across Canada - Free over 99$
All products are safe for domestic use
Approuved by the Government of Canada
Fully Canadian Owned Business
Support canadian businesses
Green Earth Ready-To-Use Garden Fungicide controls powdery mildew, rust, black spot, and other garden diseases. This product also controls certain mites. Use it on roses, flowers, ornamentals, vegetables, and small fruits. This product contains 0.9% sulphur.

Description

For control of diseases on fruits, vegetables, roses, flowers, and ornamental plants.

Directions: Shake well before using. Apply with hand trigger sprayer attached. Depress the button on top and adjust the nozzle to a suitable spray pattern. Spray to thoroughly wet plants. Controls powdery mildew, rust, black spot, scab, and certain mites.

Roses, Flowers, Ornamentals: Rust, powdery mildew, black spot, mites. Spray every 7-10 days through the season.

Beans, Peas: Powdery mildew, rust. Spray on the appearance of disease and repeat at 7-10 day intervals as necessary.

Currants and Gooseberries: Powdery mildew, rust. Apply before the earliest blossoms and continue through harvest.

Strawberries: Powdery mildew. Apply at the first sign of mildew and repeat every 10 days if necessary.

Preharvest Interval: May be used up to one day before harvest.
Hey Canadian shoppers - here at PestSupplyCanada.ca, we hear your plea.

We would love to offer free shipping all across the country, but shipping costs are crazy expensive here in Canada.

The silver lining is that if you order more than 99$ worth of products from us - you qualify for free shipping!

From Newfoundland to British Columbia, we ship across Canada.

We also offer a competitive 60 return policy.
View full details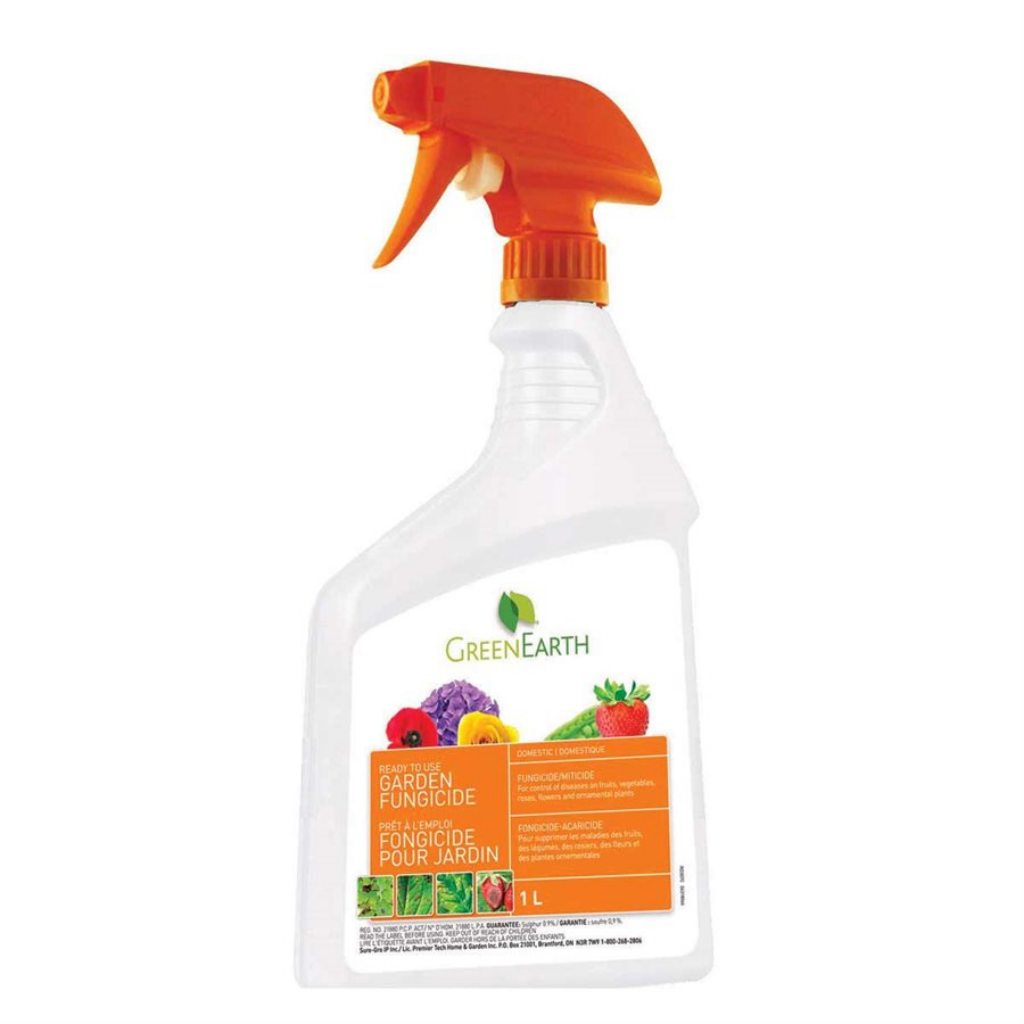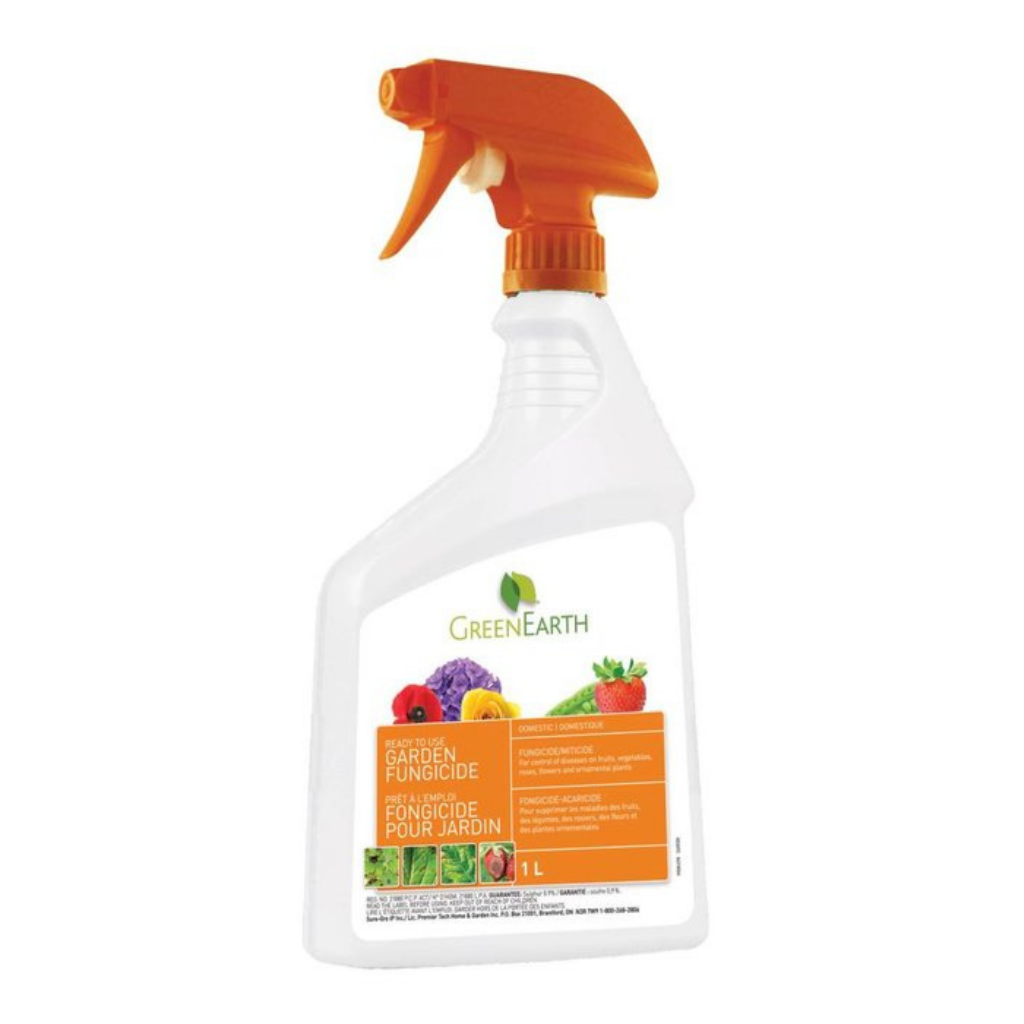 Green Earth Garden Fungicide RTU 1L