Omega HEPA Filter Cartridge 4-Pack
Spend

$99.00

to

FREE SHIPPING
Fast shipping across Canada - Free over 99$
All products are safe for domestic use
Approuved by the Government of Canada
Fully Canadian Owned Business
Support canadian businesses
This HEPA filter cartridge is comparable to the 3M SV-SPF1 and has a 1-gallon capacity. The High Efficiency Particulate (HEPA) filter has a US Patent No. 7, 048, 773. It is made with the Pentair® brand media and is 99.97% efficient at .3 micron. The entire filtration system also includes a three-layer 56 pleats media.

Description

These layers consist of two layers made of glass and another one a cellulose layer. What this filter does is can capture everything from currency dust, toner, to hazardous debris.
Hey Canadian shoppers - here at PestSupplyCanada.ca, we hear your plea.

We would love to offer free shipping all across the country, but shipping costs are crazy expensive here in Canada.

The silver lining is that if you order more than 99$ worth of products from us - you qualify for free shipping!

From Newfoundland to British Columbia, we ship across Canada.

We also offer a competitive 60 return policy.
View full details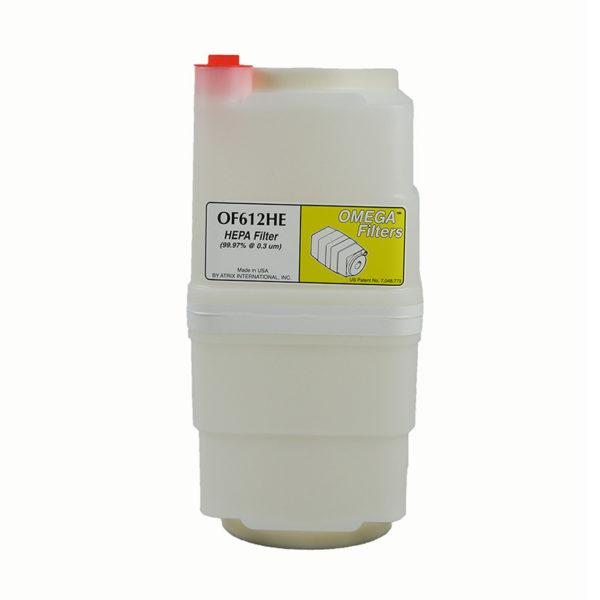 Omega HEPA Filter Cartridge 4-Pack