Oneshot Crawling Insect 425g
Spend

$99.00

to

FREE SHIPPING
Fast shipping across Canada - Free over 99$
All products are safe for domestic use
Approuved by the Government of Canada
Fully Canadian Owned Business
Support canadian businesses
This insecticide not only works with killing and leaving a residual effect on cockroaches but also with other insects. It can be used indoors and outdoors. The entire formulation is uniquely made to guarantee its killing action.

 

Description

Kills on contact and as well as providing residual killing action

How to Use

Hold container approximately 30 cm from surface being sprayed and spray until wet. Thorough applications produce a coating which will vapourize into cracks and crevices for insect control. If reinfestation occurs, repeat applications as necessary. Provide adequate ventilation after indoor use.

Where to Use

Indoors and outdoors: treat cracks, crevices and spots along and behind baseboards, underneath furniture and equipment, around garbage containers, localized areas of floors and floor coverings doors, window frames, foundations, patios, light fixtures, eave troughs and under eaves and other places.

Effective Against

Spiders, sowbugs, earwigs, cockroaches, crickets, millipedes, silverfish, ants, fleas, carpet beetles, brown dog ticks and houseflies.
Hey Canadian shoppers - here at PestSupplyCanada.ca, we hear your plea.

We would love to offer free shipping all across the country, but shipping costs are crazy expensive here in Canada.

The silver lining is that if you order more than 99$ worth of products from us - you qualify for free shipping!

From Newfoundland to British Columbia, we ship across Canada.

We also offer a competitive 60 return policy.
View full details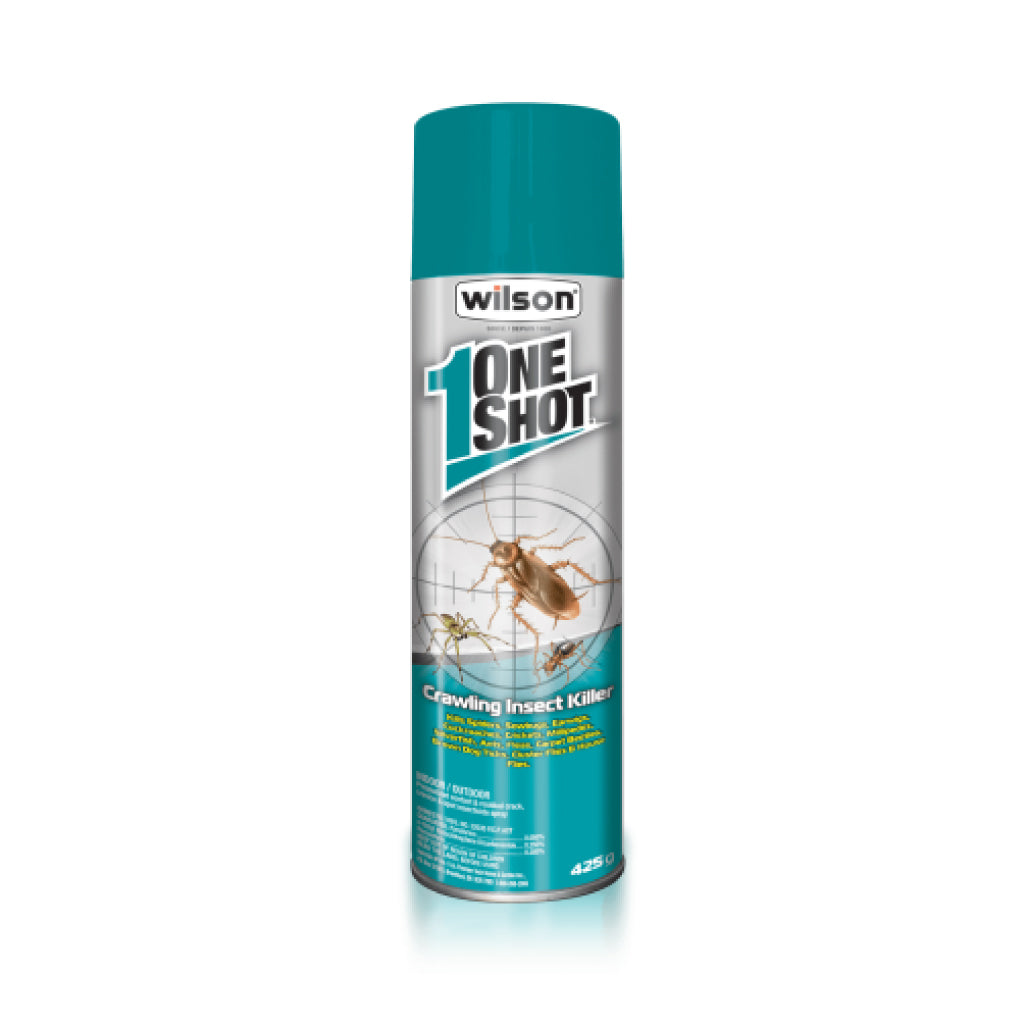 Oneshot Crawling Insect 425g