Predator Mouse Prefilled STN 80 GM
Spend

$99.00

to

FREE SHIPPING
Fast shipping across Canada - Free over 99$
All products are safe for domestic use
Approuved by the Government of Canada
Fully Canadian Owned Business
Support canadian businesses
Pre-Filled, single use bait station
Station is certified child-resistant/tamper-resistant

Description

How to Use

Use 1 bait station per placement. Place the bait station at highest point of activity beside burrows, along a wall or in corners where mice or their signs have been seen. If additional units are to be used, place bait stations at 2.5 to 3.5 metre intervals.

Two bait stations may be needed at points of high mouse activity. Maintain an uninterrupted supply of fresh bait for 15 days or until signs of mouse activity cease.

Collect and dispose of bait stations with unconsumed bait and dead exposed animals according to local requirements and/or the disposal instructions found on this label. To prevent reinfestation, eliminate food, water, and harborage as much as possible.

When to Use

Indoors only: areas where mice will most likely find and consume the bait. Generally, these areas are along walls, by gnawed openings, in or beside burrows, in corners and concealed places, between floors and walls, or in locations where rodents or their signs have been observed. Do not use this product outdoors or in areas accessible to pets, domestic animals, or non-target wildlife.
Hey Canadian shoppers - here at PestSupplyCanada.ca, we hear your plea.

We would love to offer free shipping all across the country, but shipping costs are crazy expensive here in Canada.

The silver lining is that if you order more than 99$ worth of products from us - you qualify for free shipping!

From Newfoundland to British Columbia, we ship across Canada.

We also offer a competitive 60 return policy.
View full details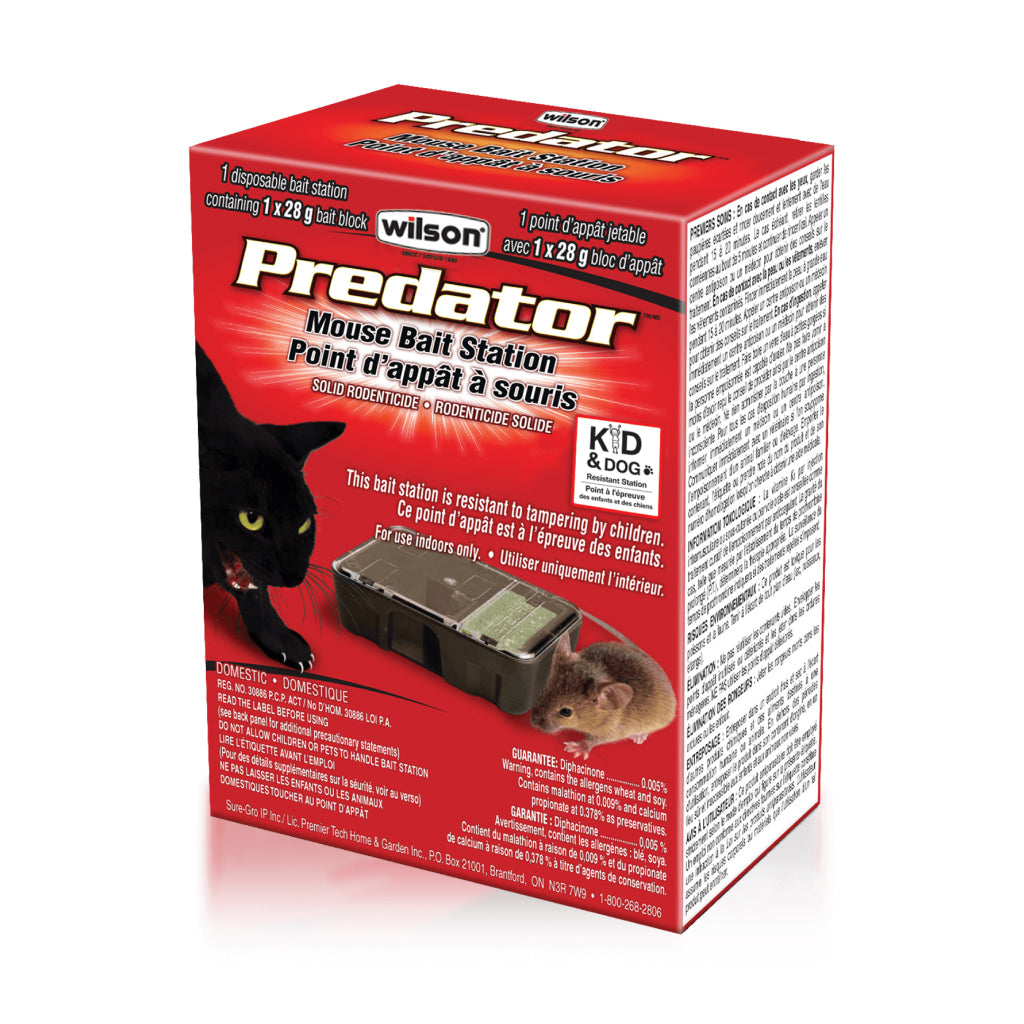 Predator Mouse Prefilled STN 80 GM