Pro Squirrel, Skunk, Rabbit Trap 1 Spring Door 24x7x7"
Spend

$99.00

to

FREE SHIPPING
Fast shipping across Canada - Free over 99$
All products are safe for domestic use
Approuved by the Government of Canada
Fully Canadian Owned Business
Support canadian businesses
Introducing the Havahart® Medium 1-Door Live Animal Trap, a meticulously designed trap crafted by trapping professionals to deliver optimal effectiveness, reliability, and durability. Engineered with precision, this trap features a finely tuned tripping mechanism specifically tailored to target rabbit-sized critters, eliminating false triggers and ensuring successful captures. The trap's spring-loaded door swiftly reacts to securely lock in the animal, leaving no chance for escape.

Ideal for rabbits, skunks, and squirrels
Spring-loaded door swiftly reacts to secure the animal and prevent escapes
Smooth interior edges minimize the risk of animal injury
Solid metal door and handle guard provide protection from contact with the animal
Constructed with durable galvanized steel to resist rust
Dimensions: 24" x 7" x 7"

Don't worry if you're not an experienced trapper. The Havahart® trap is designed to be user-friendly, catering to trappers of all skill levels. Its straightforward operation allows you to effortlessly capture, transport, and release small animals with ease. Check out our How To Set video to witness the simplicity of this trap in action.

Safety is a top priority, both for you and the captured animal. The trap is equipped with a solid metal door and a handle guard, providing you with ample protection against any contact with the trapped animal. Additionally, the trap features a carrying handle, allowing you to hold it away from your body while an animal is inside, ensuring your safety during transport.

The animal's well-being is also carefully considered. A robust door lock keeps the captured animal securely inside the trap, while smooth and rolled internal edges minimize the risk of injury during transportation. Rest assured that the Havahart® trap prioritizes the safety of both you and the animal throughout the trapping process.

When it comes to durability, Havahart® traps are built to withstand the toughest conditions and unpredictable animal behavior. Constructed with premium materials, these traps exhibit exceptional strength and longevity. The industrial-strength, one-piece wire mesh construction ensures durability, while galvanization provides maximum resistance to rust and corrosion. The trap's solid door and steel reinforcements further contribute to its durability, ensuring an extended lifespan for your trapping needs.

Choose the Havahart® Medium 1-Door Live Animal Trap for a trapping experience that is effective, user-friendly, and built to last.
Hey Canadian shoppers - here at PestSupplyCanada.ca, we hear your plea.

We would love to offer free shipping all across the country, but shipping costs are crazy expensive here in Canada.

The silver lining is that if you order more than 99$ worth of products from us - you qualify for free shipping!

From Newfoundland to British Columbia, we ship across Canada.

We also offer a competitive 60 return policy.
View full details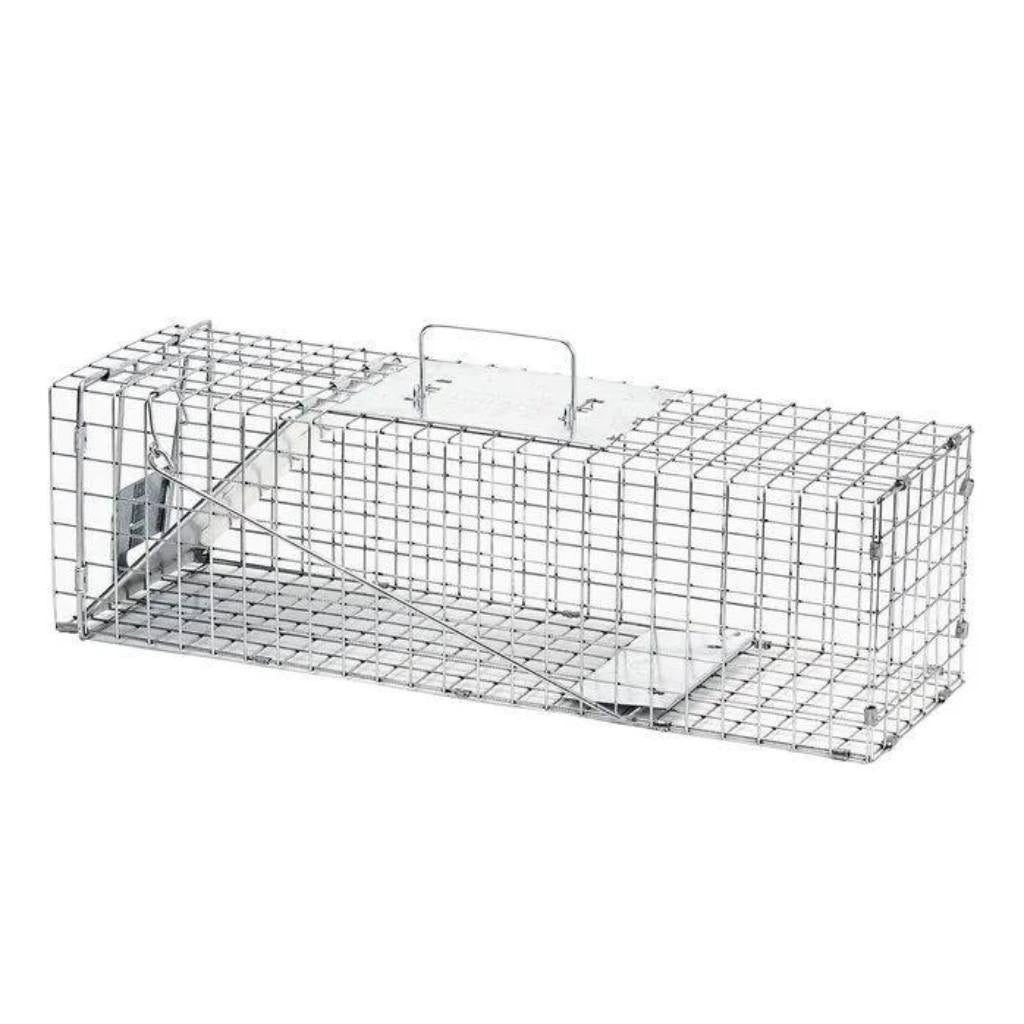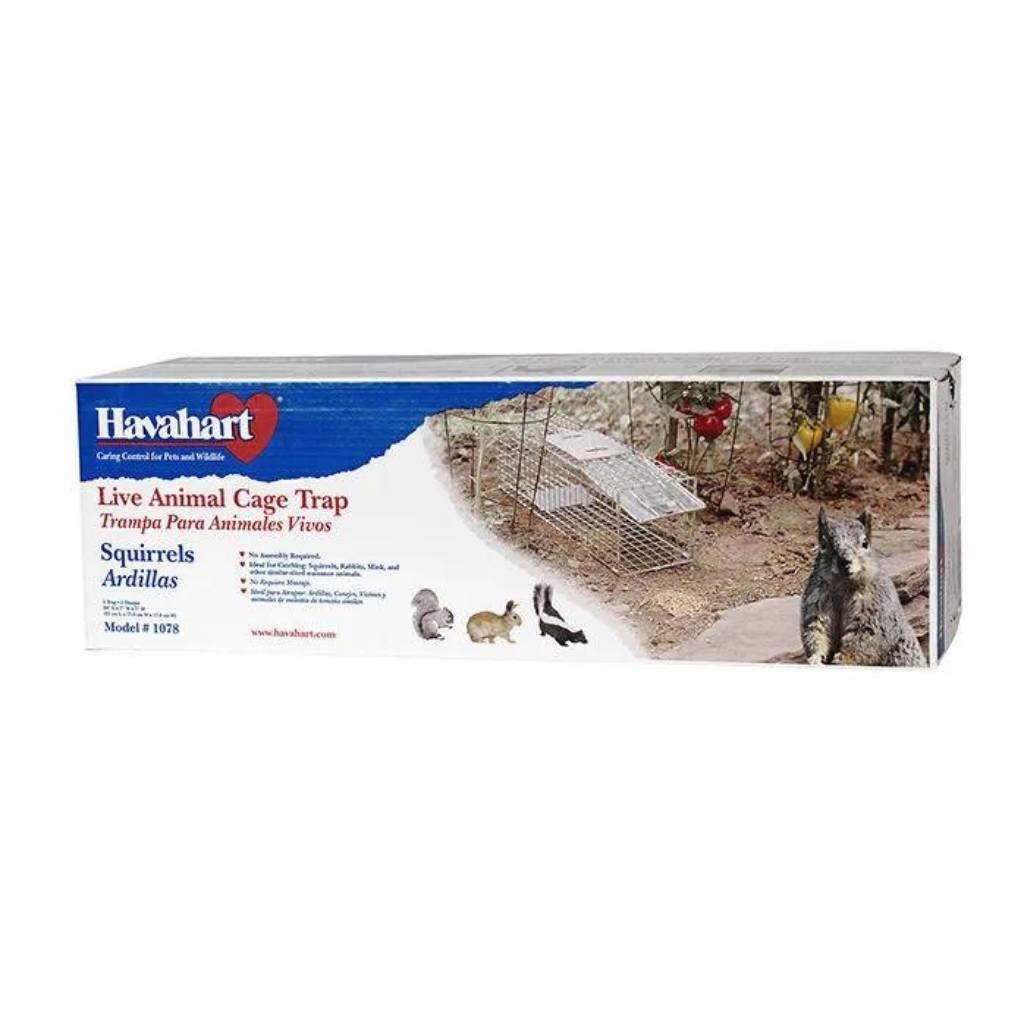 Pro Squirrel, Skunk, Rabbit Trap 1 Spring Door 24x7x7"