W.H.Y. Trap Attractant (Wasp Hornet Yellow Jacket)
Spend

$99.00

to

FREE SHIPPING
Fast shipping across Canada - Free over 99$
All products are safe for domestic use
Approuved by the Government of Canada
Fully Canadian Owned Business
Support canadian businesses
RESCUE! W·H·Y Trap Attractant Kit. What it catches: Paper wasps, red wasps, bald-faced hornets, European hornets and yellowjackets.

Description

How it works:

The RESCUE! W·H·Y Attractant Kit works inside the RESCUE! W·H·Y Trap for Wasps, Hornets & Yellowjackets to lure nearly twenty species of stinging insects. The two-week supply includes three attractants that work together inside the trap.

Wasps, hornets and yellowjackets fly to the trap, enter through either the top or bottom holes, and get trapped in either the wet or dry chamber.

Unique features and benefits:

Non-toxic mode of action
Lures queens in early spring before they build nests
Lures foraging workers from late spring through summer and fall
2-week supply
No killing agents – insects die naturally
Will not lure beneficial honeybees

What kills the insects?: The wasps, hornets and yellowjackets either dehydrate or drown inside the trap.
Hey Canadian shoppers - here at PestSupplyCanada.ca, we hear your plea.

We would love to offer free shipping all across the country, but shipping costs are crazy expensive here in Canada.

The silver lining is that if you order more than 99$ worth of products from us - you qualify for free shipping!

From Newfoundland to British Columbia, we ship across Canada.

We also offer a competitive 60 return policy.
View full details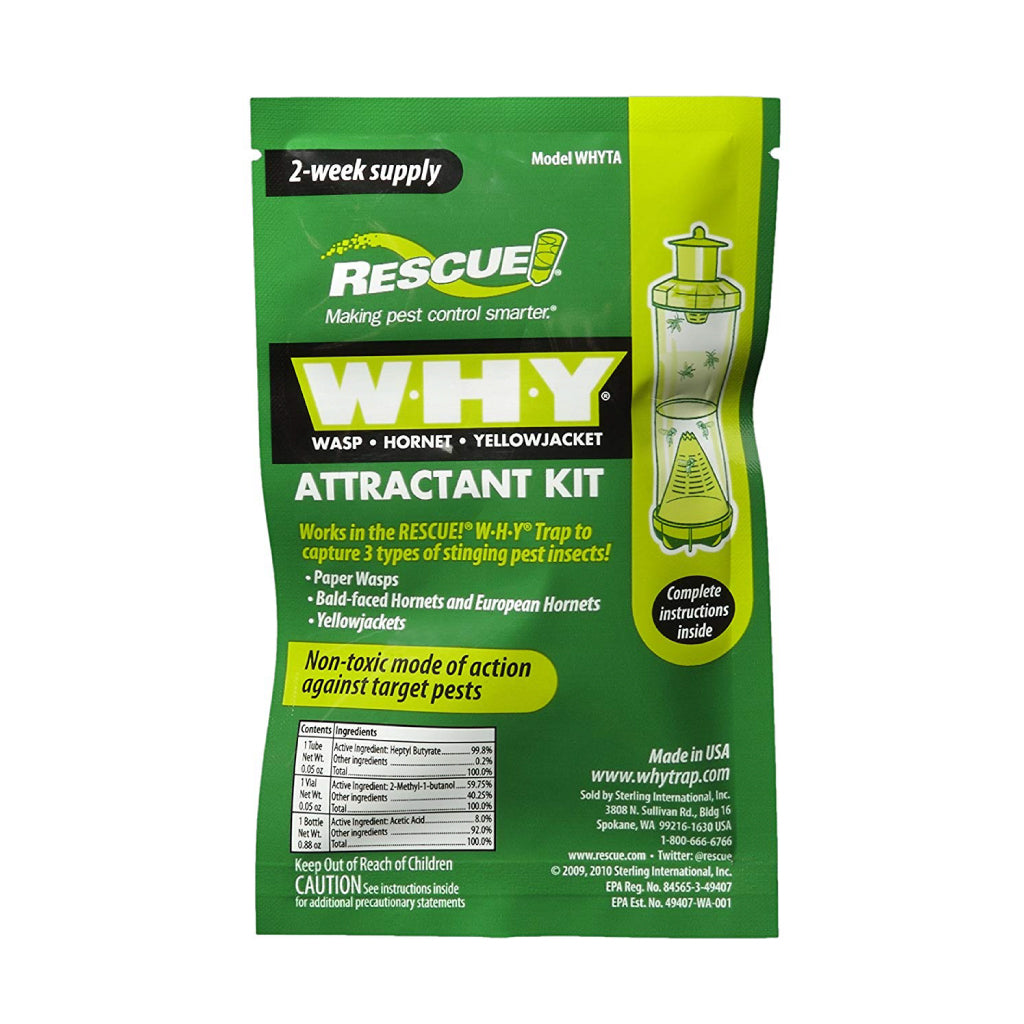 W.H.Y. Trap Attractant (Wasp Hornet Yellow Jacket)