Where to Get Sticky Mouse Trap
Sticky traps are among the common forms of mouse and rat traps found in the market. Though somewhat popular, these are also considered the most controversial than other traps. It is not a good starter for people who are new to mouse trapping, especially if they intend to minimize the suffering of mice.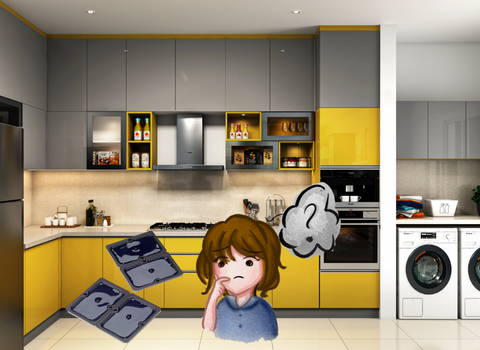 How Do Sticky Mouse Traps Work
Many people would wonder why sticky traps or glue traps have a poor reputation. Its name speaks for itself. Glue traps use quality adhesives to trap any animal or rodents.
Most people assume that there are complex chemicals present in a glue trap but are generally a glue board with adhesive or glue on it. This device works by trapping passing rodents and preventing them from moving instantly.
You just have to set one glue trap on every corner where the mouse problem is starting. Leave it there and check it after a day or two. Some may think that it is not among the most humane methods of catching mice and controlling passing rodents, but it is just how glue mouse traps work.
Where to Get Sticky Mouse Traps
There are diverse ways how to get glue mouse traps in Canada.
You can go to an agriculture store near you and purchase one or several pieces that you need. Simply ask the seller if they have any stock of glue mouse traps.
Another option is searching online and searching for an online pesticide store. Searching for mouse traps in online stores gives you the convenience of having the items shipped to your doorsteps after a purchase. You can read reviews to guide you in choosing which brands work before they ship them.
Below are high-quality glue mouse traps from PestSupplyCanada.com:
Tomcat Mouse Glue Traps 4-Pack
These Tomcat glue mouse traps have the exclusive tomcat glue formula eugenol to provide enhanced stickiness and are guaranteed to be pesticide-free, which makes the tomcat mouse glue trap a non-toxic method to catch and control mice.
A pack of tomcat mouse glue traps includes glue boards without poison and securely hold rodents once they step on the glue.
Predator Mouse Glue (4pk)
In every package of predator comes a total of 4 glue traps. You simply have to separate them and set the traps with the glue side up. Place the traps on floors, against the walls, near burrows and under the sinks.
You can check the traps daily or when you hear noises coming from the areas where you placed the glue boards. If you do not find rodents stuck on the boards or when the capture rates are low, it is recommended you move them to new locations. Make sure you place several of these in certain areas.
Victor Mouse Glue Tray (2Pk)
This catches unwanted pests like rodents, spiders, insects, and even snakes. The large surface ensures that caught animals will not escape easily. It is also pesticide-free since it is pre-baited and does not use poison. The super-hold formulas ensure that pests will get stuck and die eventually.
Victor Mouse GlueTrap 2pk ClpStrip
This trap comes with the proprietary glue formula from Victor. Does not need baiting or setting and the glue surface catches pests effectively. It has a lock tab tent that hides animals caught from view.
Other Mouse Traps that are Less Cruel and Can Release Mice Alive in the Wild