3D Coyote Life Like Predator Decoy
Spend

$99.00

to

FREE SHIPPING
Fast shipping across Canada - Free over 99$
All products are safe for domestic use
Approuved by the Government of Canada
Fully Canadian Owned Business
Support canadian businesses
Unwanted pests ruining your outdoor areas? Say hello to the 3D Coyote Lifelike Predator Decoy. More than just an intimidating sight for geese, birds, and other small pests, it offers an effective and humane solution to keep these intruders at bay.

Key Features:

3D Visibility: Unlike traditional cardboard cutouts, this decoy is three-dimensional and can be seen from every angle.
Lifelike Movement: Its tail sways in the wind, mimicking real-life movements, making it more believable to pests.
Wide Coverage: Effective across up to an acre of land.
Easy Installation: Comes with a stake for swift setup. For best results, change its location occasionally.
Safety First: Free from defects and guaranteed safe to use. 
Applicable for the following pest types: Geese, Cats, Ducks, Foxes, Coyotes, Rabbits, Raccoons, Squirrels

Benefits:

Save on cleanup and maintenance.
Guard buildings, machinery, and automobiles against corrosive bird droppings.
Minimize health and safety risks linked with bird infestations.
Thwart the transmission of diseases like West Nile, Salmonella, and E. Coli.
Reduce fire risks from birds nesting in unsafe locations.
Maintain the beauty and usability of your outdoor areas.
Stay compliant with government and safety inspections.

Specifications:

Dimensions: 32" x 8" x 30"
Contents: Coyote replica, movable tail, installation stake
Weight: 3 lbs.

Environment-Friendly Approach: Rid your property of the ever-increasing population of Canada geese and their accompanying messes. Utilizing the coyote, a natural predator, as a replica offers a safe, humane, and effective way to repel geese from golf courses, city parks, corporate landscapes, residences, and more.

Why Choose Bird-X, Inc.? With over four decades in the industry, Bird-X, Inc. stands as a global leader in bird and pest control. Our team of experts is well-equipped to assess, advise, and provide solutions tailored to each customer's unique challenges.

Ethical Pest Control: Our commitment extends beyond effective solutions; it's about humane methods too. No birds or pests are harmed during the development or application of this product.

Guidance on Use: To ensure maximum effectiveness, deploy sufficient units to cover the entire space. While a single unit can cover a small yard, having multiple units dramatically increases the coverage, creating a heightened sense of threat to the geese. Typically, anywhere between 1 to 6 units per acre is recommended.

WARNING: Contains DEHP, known in the State of California to cause health issues. For more details, visit www.P65Warnings.ca.gov.
Hey Canadian shoppers - here at PestSupplyCanada.ca, we hear your plea.

We would love to offer free shipping all across the country, but shipping costs are crazy expensive here in Canada.

The silver lining is that if you order more than 99$ worth of products from us - you qualify for free shipping!

From Newfoundland to British Columbia, we ship across Canada.

We also offer a competitive 60 return policy.
View full details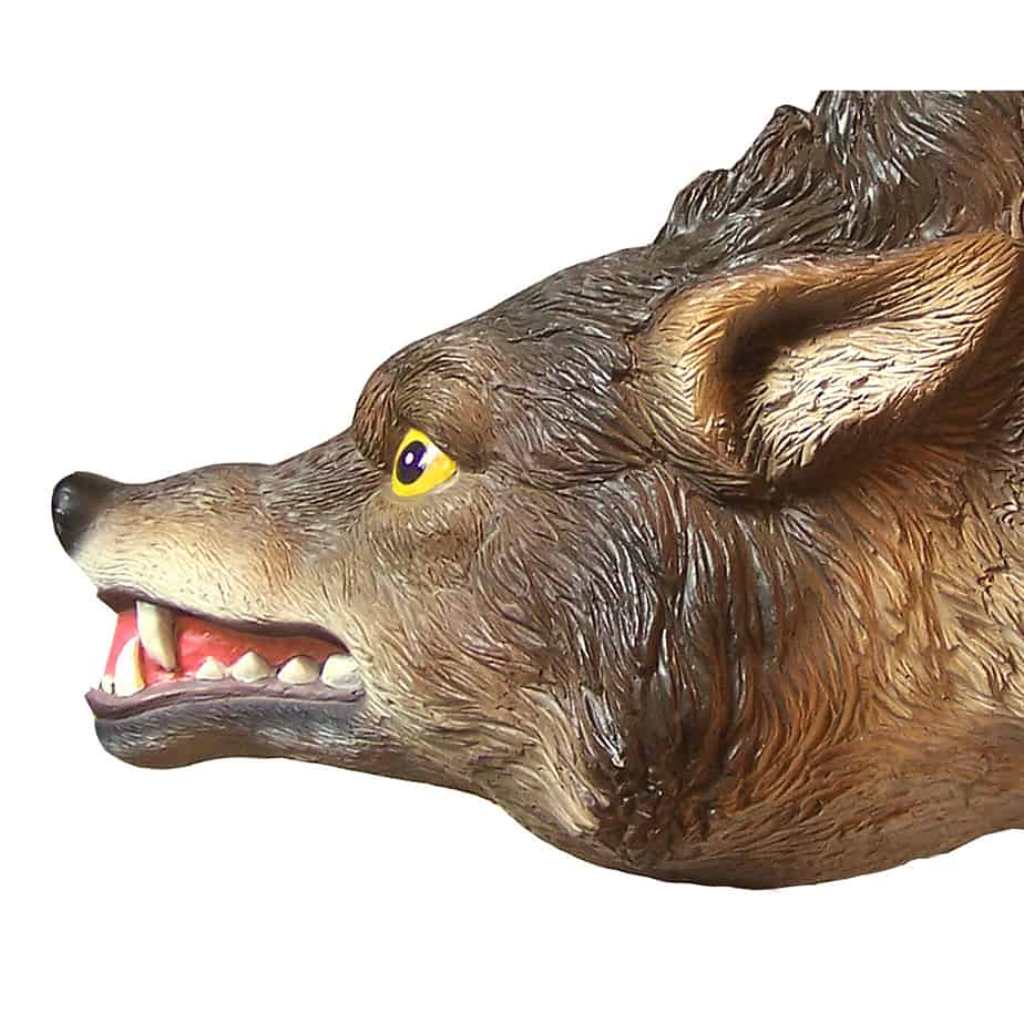 3D Coyote Life Like Predator Decoy