Falcon Decoy W/Mirrored Eyes
Spend

$99.00

to

FREE SHIPPING
Fast shipping across Canada - Free over 99$
All products are safe for domestic use
Approuved by the Government of Canada
Fully Canadian Owned Business
Support canadian businesses
Popular Visual Scare
Safe For Use With Children & Pets
Features Mirrored, Reflective Eyes
Quality Guaranteed

 

Description

Falcon Decoy is a realistically-painted predator decoy with mirrored, reflective eyes.

Eyes reflect light & surroundings, scaring birds
Painted with attention to detail to appear as "real" as possible
Simple & easy to use
When pest birds think a falcon is near, they don't stick around
Predator falcon replica; life-size falcon
Falcon decoy repels pest birds & other small animals
"Hunting" posture keeps birds away
Accurate markings for realistic looking visual deterrent
"Moving" foil/reflective eyes
Safe, humane, non-toxic, silent
Covers up to 6,000 sq. ft.

Applications

Recommended for use wherever birds & small critters are a problem. Effective where visible for up to 6,000 sq. ft.

Ideal For Use At:

Parks, Fields, Bushes, and Trees
Yards and Gardens
Rooftops and Patios
Near Light Poles and Telephone Poles
Waterfront Property and Businesses
Airports and Transportation Platforms
Marinas and Boat Docks
Farm Fields, Orchards, and Vineyards
Warehouses and Manufacturing Facilities

Effectively Repels:

Pigeons
Seagulls & Gulls
Grackles
Crows & Blackbirds
Sparrows
Starlings
Barn Swallows
Also works on rodents, rabbits and more

Benefits

Cut recurring cleanup & repair costs
Protect buildings & equipment from corrosive bird droppings
Reduce health & liability risks associated with pest bird infestation
Prevent the spread of diseases, such as West Nile, Salmonella & E. Coli
Eliminate fire hazards caused by birds building nests in vents & chimneys
Avoid government & safety inspection failures
Save outdoor grounds from bird damage
Increase property aesthetics
Decrease bird nuisance

Specifications

Falcon Decoy measures 16″ Tall x 7″ Deep x 7″ Wide.
Hey Canadian shoppers - here at PestSupplyCanada.ca, we hear your plea.

We would love to offer free shipping all across the country, but shipping costs are crazy expensive here in Canada.

The silver lining is that if you order more than 99$ worth of products from us - you qualify for free shipping!

From Newfoundland to British Columbia, we ship across Canada.

We also offer a competitive 60 return policy.
View full details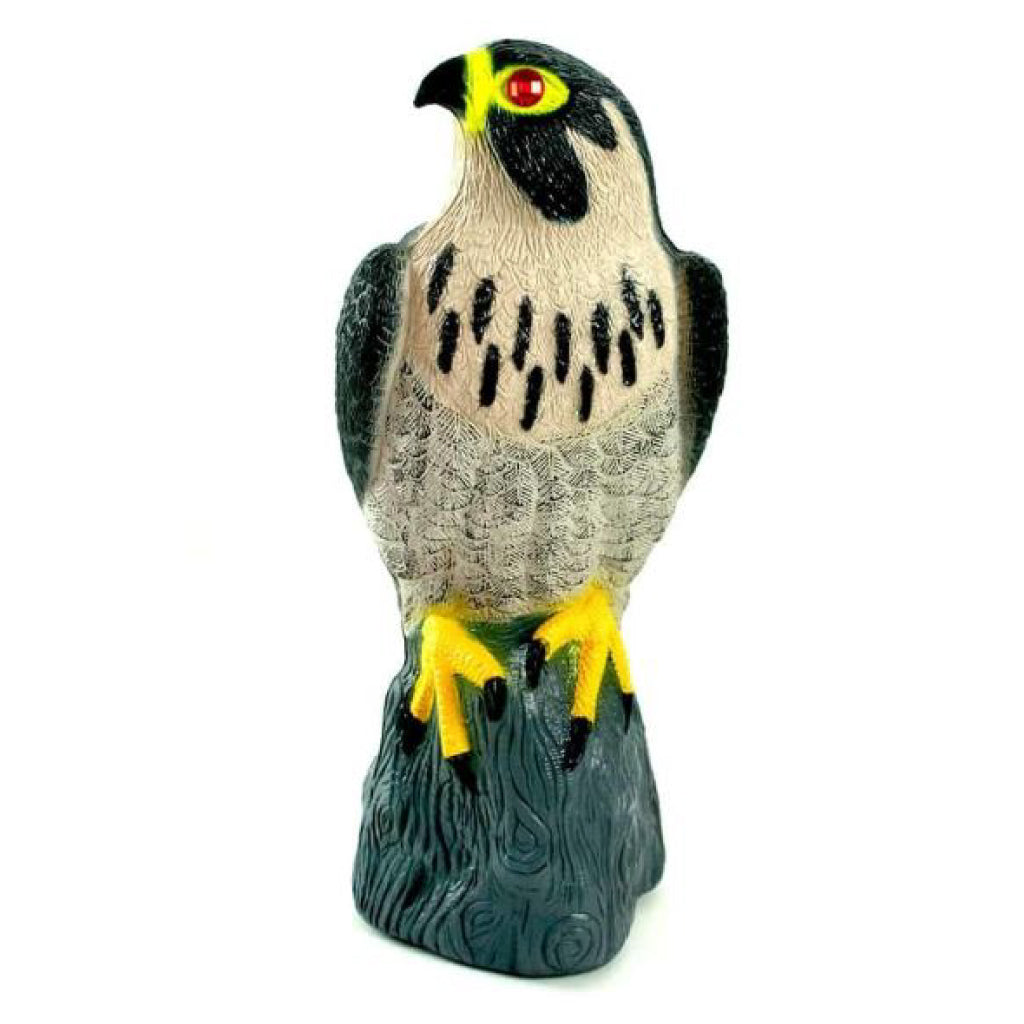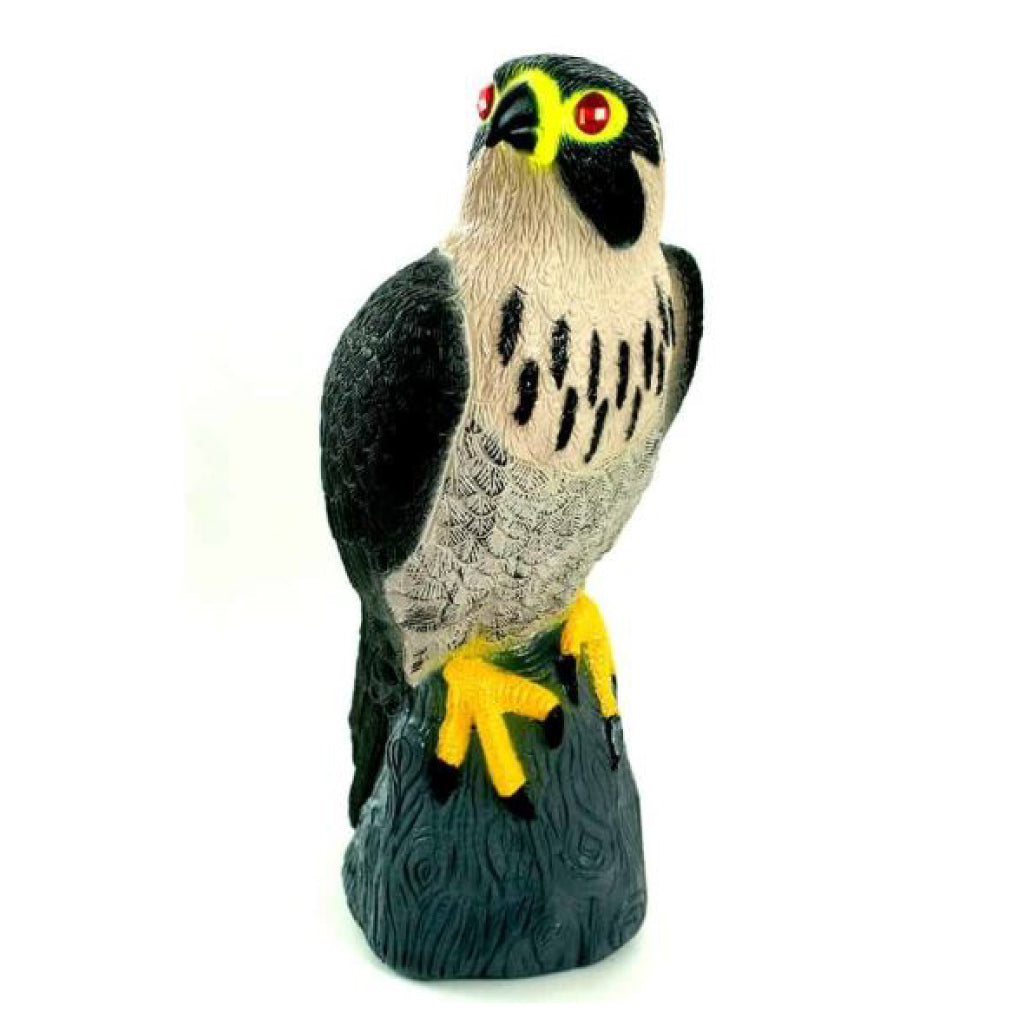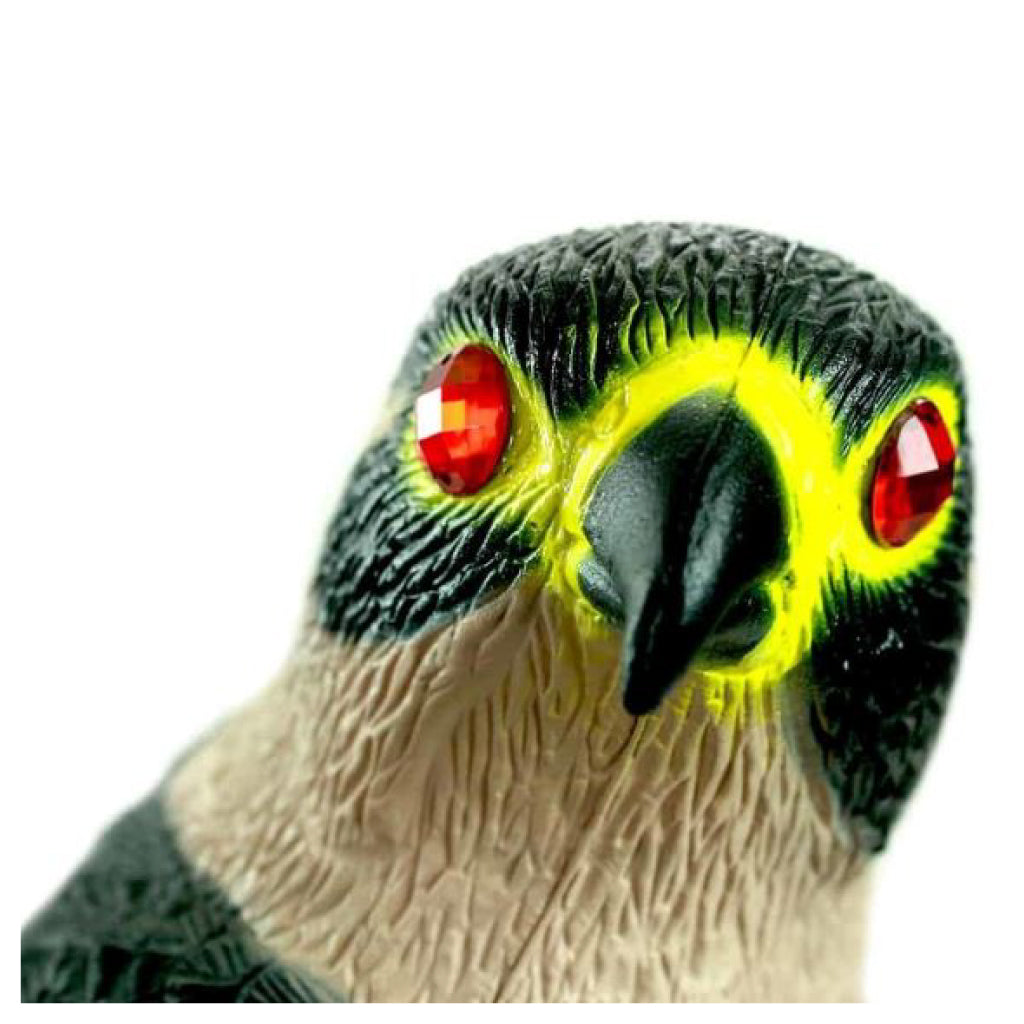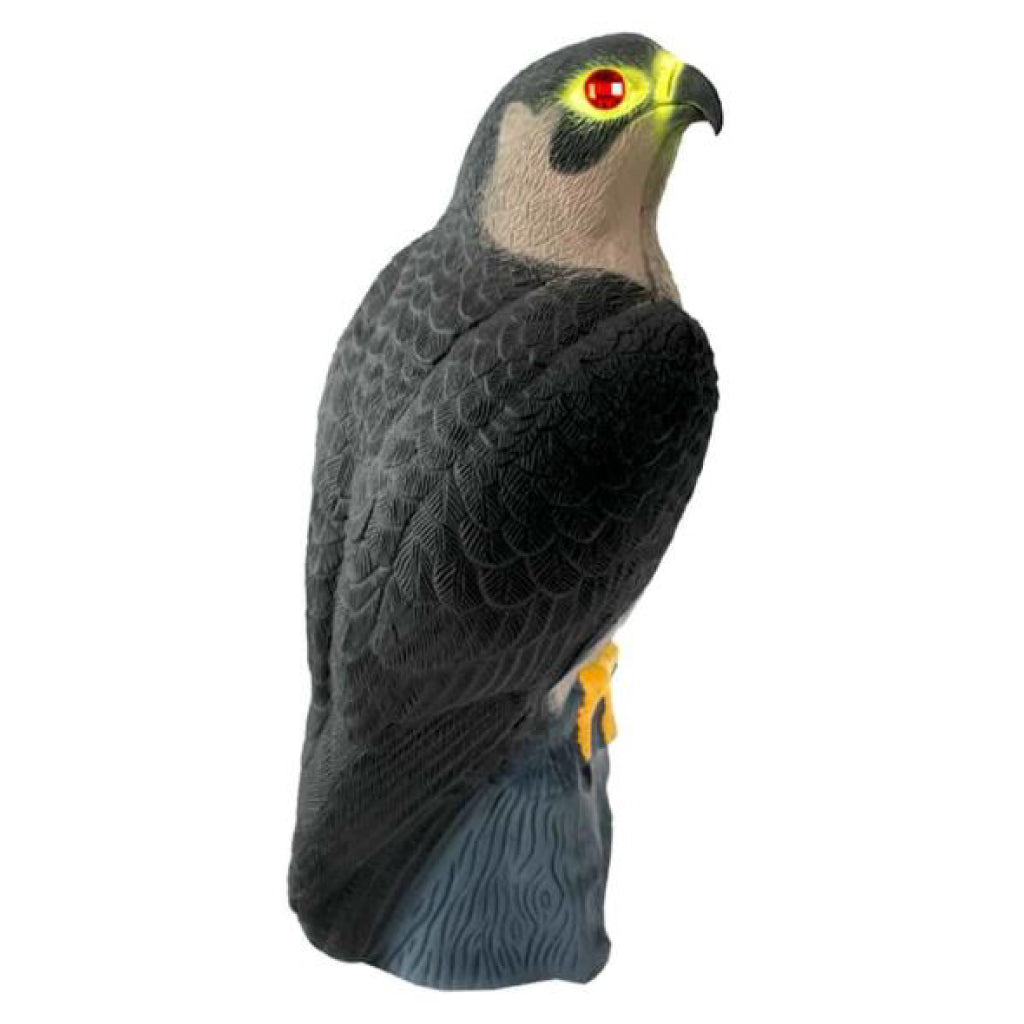 Falcon Decoy W/Mirrored Eyes