Oneshot Jet Foam Wasp & Hornet Killer Aerosol 450g
Spend

$99.00

to

FREE SHIPPING
Fast shipping across Canada - Free over 99$
All products are safe for domestic use
Approuved by the Government of Canada
Fully Canadian Owned Business
Support canadian businesses
This is a foam poison that will vaporize hornet and wasp nests. It is designed to reach nests hidden in cracks to effectively get rid of the insects from their hiding spot.

Description

Foam spray blankets hornet and wasp nests
Effective for nests in cracks

How to Use

Remove protective cap and insert applicator wand into spray nozzle before using.
Wait approx. 30 seconds before spraying to allow formula to settle and for optimal stream.
Spray nest at sunrise or sunset when insects are least active. Stand a safe distance from the nest 2 to 2.5 metres (6-8 feet).
Do not stand directly underneath nest.
Shake can well before each use. Hold can upright and spray away from person.
Push button to spray.
Aim actuator at the opening in the nest and spray until soaked.
Then spray the rest of the nest until it is saturated. Saturation of the nest is required for control.

Where to Use

For outdoor use : use on exposed nests, only to treat nests under eaves, near window frames, doorways, carports, picnic areas, and outdoor play areas or anywhere nests are built.

Effective Against

Wasps, Yellowjackets, and Hornets.
Hey Canadian shoppers - here at PestSupplyCanada.ca, we hear your plea.

We would love to offer free shipping all across the country, but shipping costs are crazy expensive here in Canada.

The silver lining is that if you order more than 99$ worth of products from us - you qualify for free shipping!

From Newfoundland to British Columbia, we ship across Canada.

We also offer a competitive 60 return policy.
View full details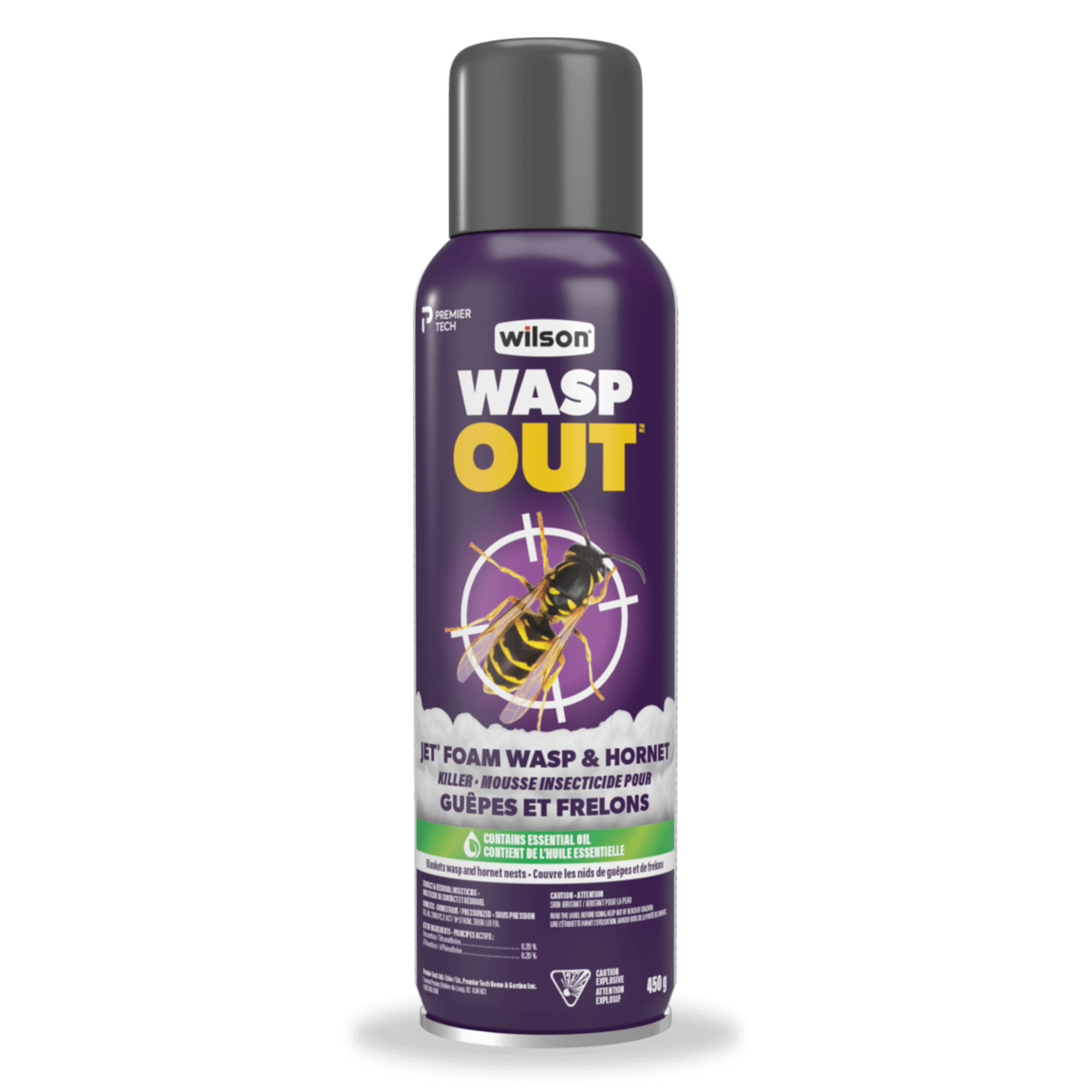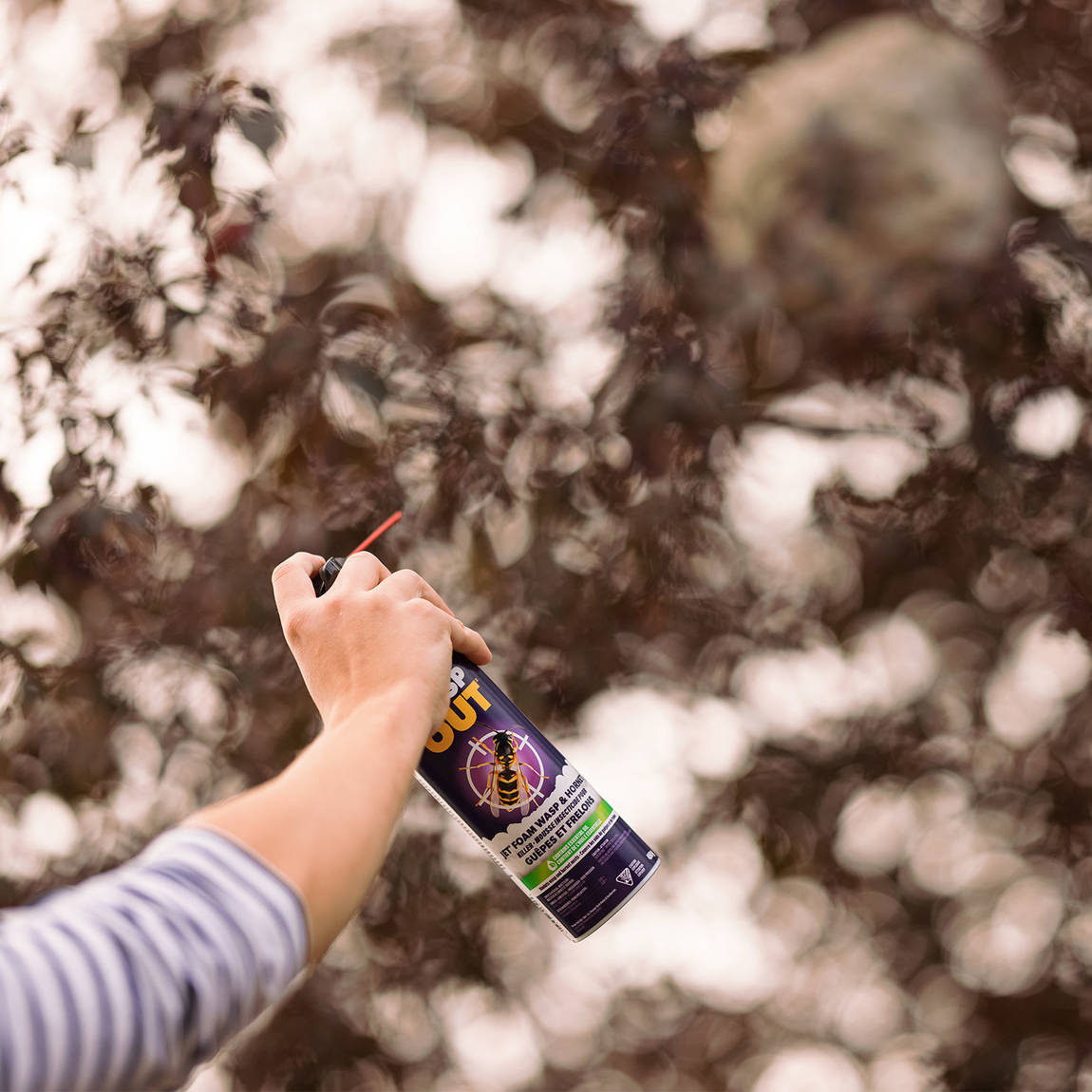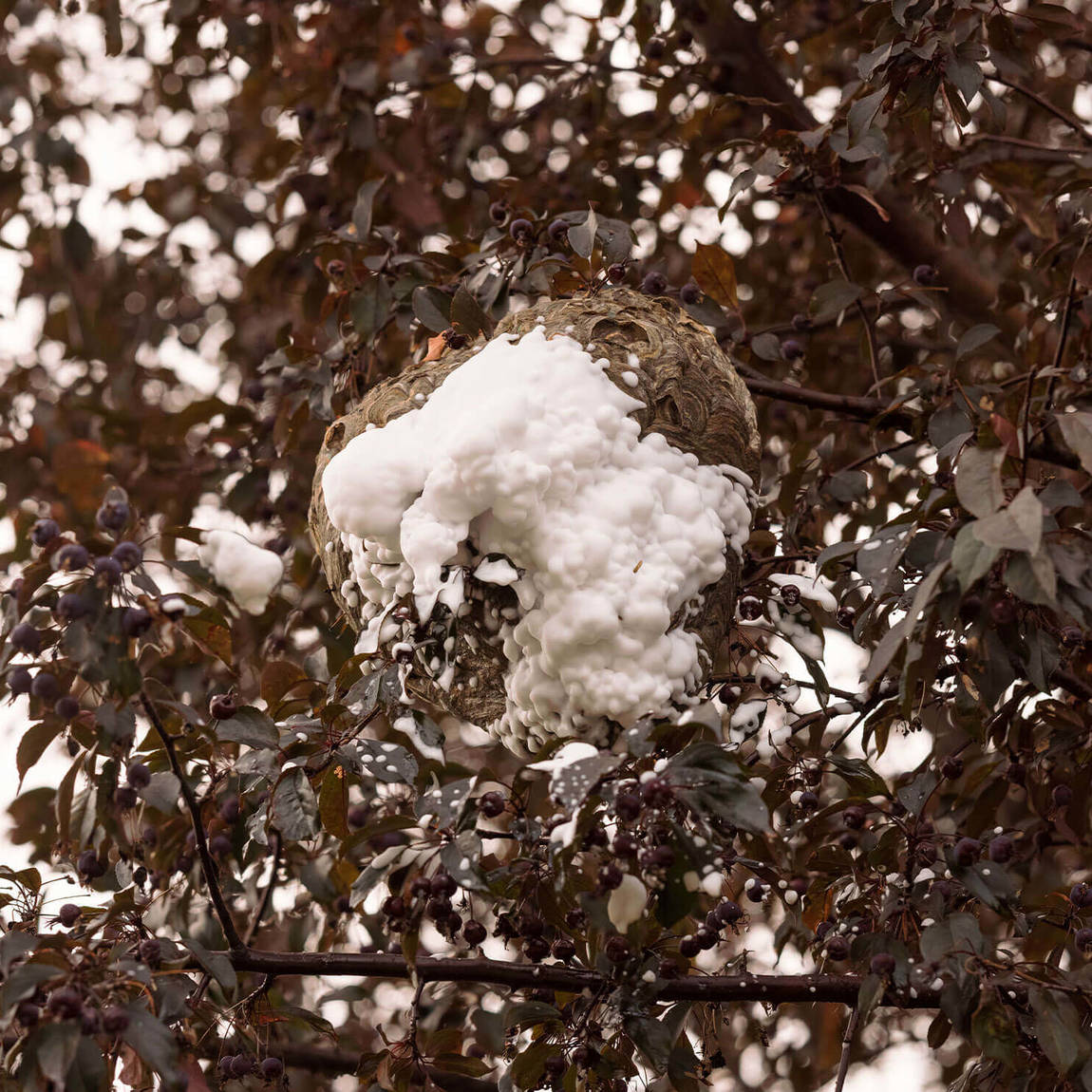 Oneshot Jet Foam Wasp & Hornet Killer Aerosol 450g