Wilson® FLY OUT™ House Insect Killer
Spend

$99.00

to

FREE SHIPPING
Fast shipping across Canada - Free over 99$
All products are safe for domestic use
Approuved by the Government of Canada
Fully Canadian Owned Business
Support canadian businesses
Previously known as Wilson One Shot House & Indoor Garden Insect Killer.


Protect your home and indoor plants from intrusive pests with the FLY OUT House Insect Killer. Our advanced aerosol spray is specifically crafted to combat over 20 different types of indoor insects, ensuring quick and effective elimination. With a unique blend of two potent active ingredients, this spray offers superior insect control, so your space remains invader-free.

Distinctive Features:

Eliminates over 20 common indoor insects.
Comes in an easy-to-use, ready-to-use aerosol spray.
Contains dual active ingredients for enhanced insect extermination.
Suitable for both indoor spaces and house plants.
Infused with rosemary essential oil, leaving a refreshing after-scent.

Target Insects: Ants, Aphids, Bed Bugs, Carpet Beetles, Centipedes, Cockroaches, Crickets, Fleas, Flies, Hornets, Mosquitoes, Silverfish, Spiders, Wasps, and more.

Application Guide:

Preparation: Vigorously shake the can prior to use.
General Use: Keep the can upright and target into cracks and crevices for best results.

Specific Insect Guidelines:

Flying Insects: Spray around light fixtures.
Crawling Pests: Direct the spray to suspected hiding places like under sinks, behind appliances, and storage areas.
Ants: Focus on doors, window frames, and ant trails.
Fleas: Target pet sleeping quarters and nearby floors. For pet bedding, treat and set aside for one week.
Bed Bugs: Spray mattresses, especially around seams, and disassemble beds to spray all joints.
Houseplant Pests: Hold the container 45-60 cm away from plants. Ensure you cover both sides of leaves and use short 1-second bursts for spot applications on new growth.

Safety Precautions:

Do not use near food or in food preparation areas.
Ensure pets are away during application and for at least an hour post-treatment.
Vacate and ventilate the treated room for a minimum of 15 minutes. Avoid contact with freshly sprayed surfaces.

Active Ingredients:

d-Phenothrin (0.20%)
Tetramethrin (0.20%)

For a pest-free environment and the added freshness of rosemary, trust the FLY OUT House Insect Killer by Wilson®.
Hey Canadian shoppers - here at PestSupplyCanada.ca, we hear your plea.

We would love to offer free shipping all across the country, but shipping costs are crazy expensive here in Canada.

The silver lining is that if you order more than 99$ worth of products from us - you qualify for free shipping!

From Newfoundland to British Columbia, we ship across Canada.

We also offer a competitive 60 return policy.
View full details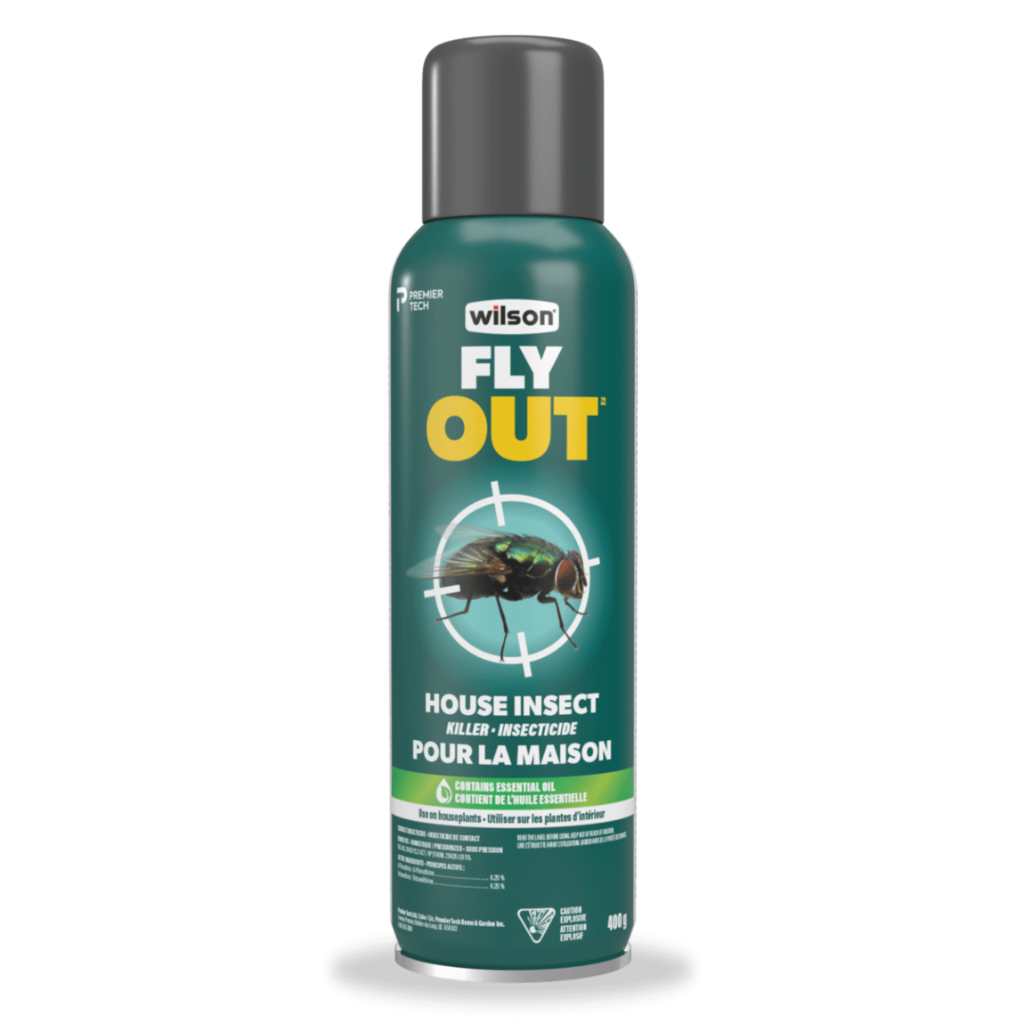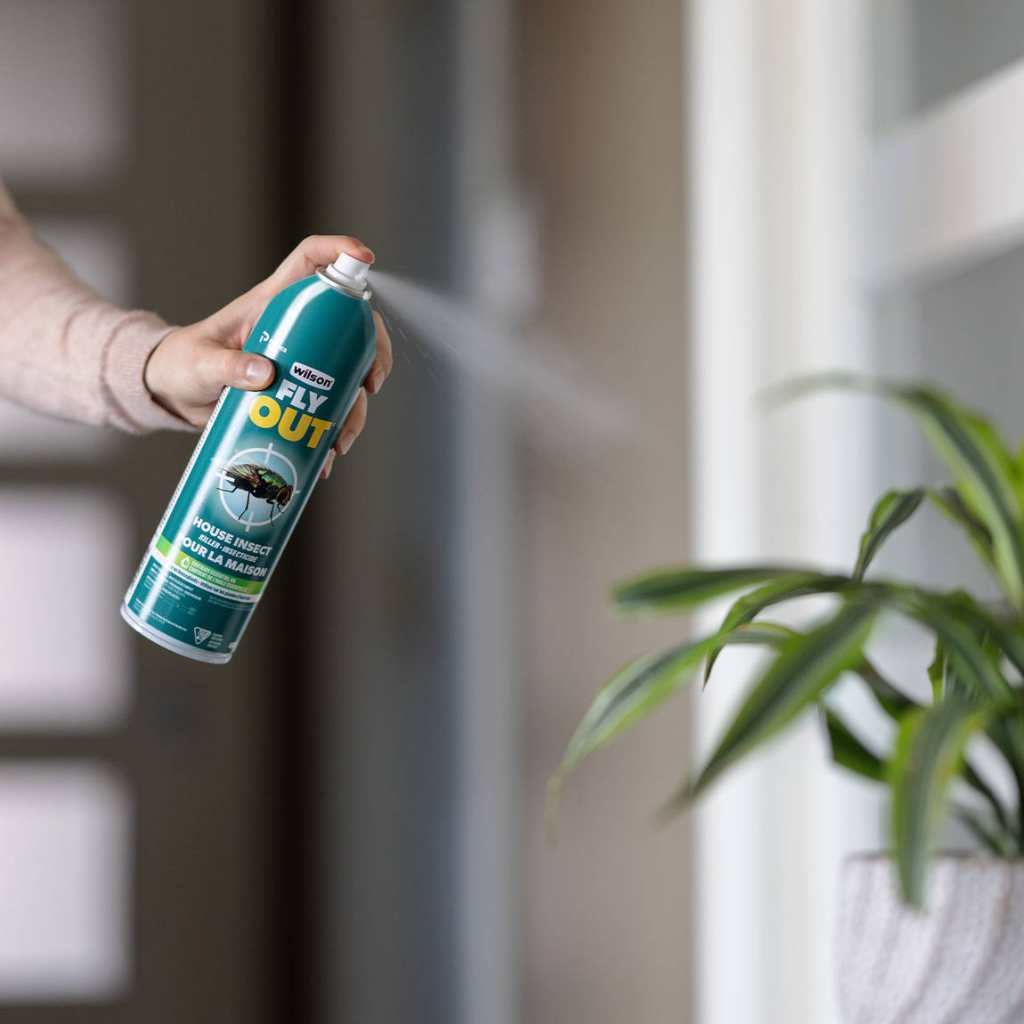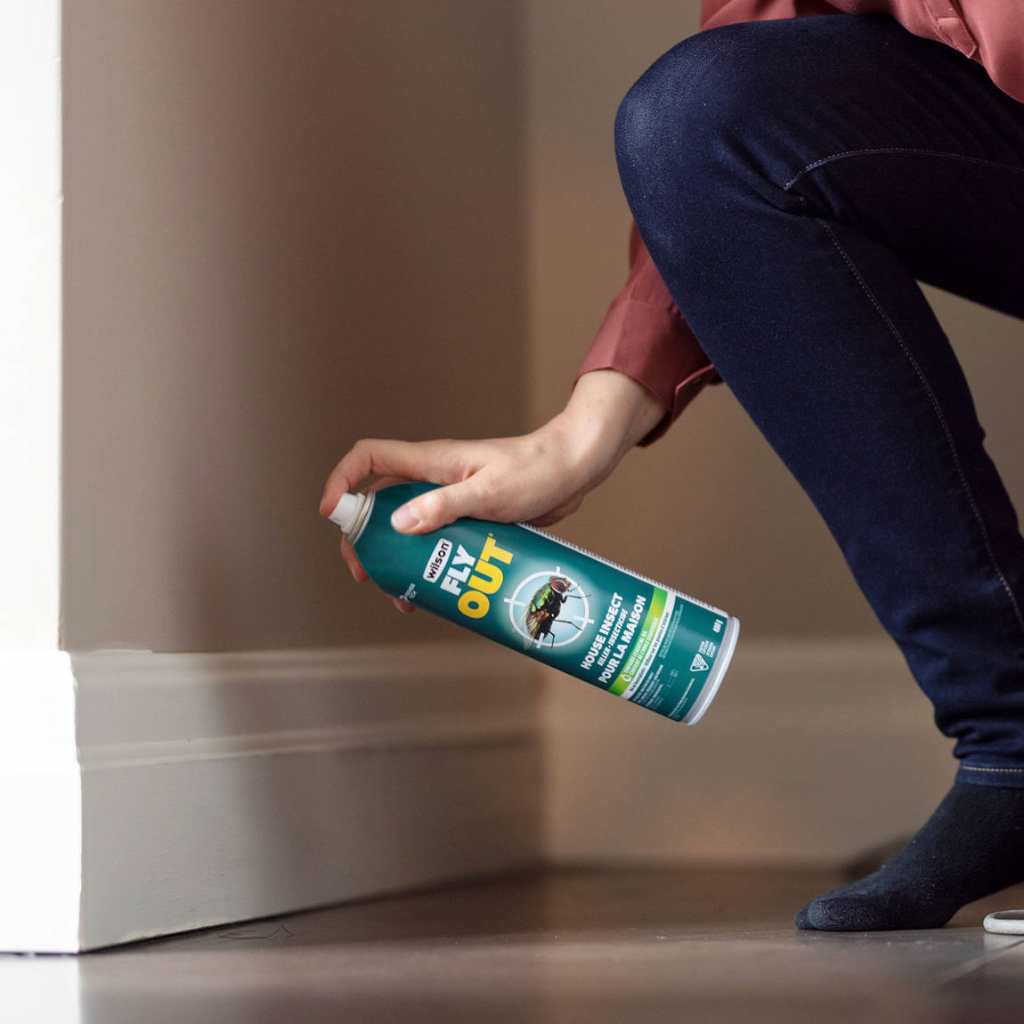 Wilson® FLY OUT™ House Insect Killer