PRONTO 200CS Portable Steam Cleaning System
Spend

$99.00

to

FREE SHIPPING
Fast shipping across Canada - Free over 99$
All products are safe for domestic use
Approuved by the Government of Canada
Fully Canadian Owned Business
Support canadian businesses
Pronto 200CS Handheld Steam Cleaner: Your Ultimate Solution for Pest Control

Are you constantly battling with pests, mold, and bacteria? The Pronto 200CS handheld steam cleaning system is the weapon you need. Tailored not just for cleaning but also for effective pest control, this device targets those hard-to-reach corners without any wrist strain. Steam is a potent adversary for pests; the high heat and moisture ensure that pests and their eggs are eradicated on contact.

WHY STEAM FOR PEST CONTROL?

Effective Eradication: Steam instantly kills pests like bedbugs, dust mites, and other microscopic invaders without the need for chemicals.
Safety First: Since the Pronto 200CS only requires water, it's a healthier, safer, and more environmentally friendly alternative to pesticides.
All-in-One Solution: Besides combating pests, steam simultaneously sanitizes, deodorizes, and cleans. Say goodbye to bacteria, mold, odours, and hello to fresh, clean surfaces.

FEATURES:

Powerful Steam Action: Potent enough to eliminate germs, bacteria, mold, mildew, and pests.
User-Friendly Design: Designed for ease, it's handheld and portable, ensuring no cleaning task is out of reach.
Efficient Cleaning System: Steam and scrub surfaces simultaneously for pristine results.
Quick Start: Be steam-ready in seconds with quick-connect attachments.
Comprehensive Accessory Kit: Comes with an 8-piece kit - 2 x nylon brush, 2 x brass brush, 2 x large nylon brush, 1 x jet nozzle.
Convenient Storage: Includes a portable storage bag to keep all your accessories organized.
Fast Action: Under 30-second heat-up time and up to 50 minutes of steam (20 mins on high). Plus, the detachable 350ml water tank can be filled on the go!

HOW TO USE:

Connect the desired attachment using the quick-connect system.
Fill the 350ml detachable water tank.
Turn on the Pronto 200CS and set the volume dial to your desired steam pressure.
Target the affected areas, ensuring a consistent application of steam.
For pest-infested areas, ensure a slightly prolonged exposure to the steam for optimal results.
After steaming, wipe down surfaces and allow them to dry.

With the Pronto 200CS in your arsenal, a pest-free, clean, and healthy home is just a steam away!
Hey Canadian shoppers - here at PestSupplyCanada.ca, we hear your plea.

We would love to offer free shipping all across the country, but shipping costs are crazy expensive here in Canada.

The silver lining is that if you order more than 99$ worth of products from us - you qualify for free shipping!

From Newfoundland to British Columbia, we ship across Canada.

We also offer a competitive 60 return policy.
View full details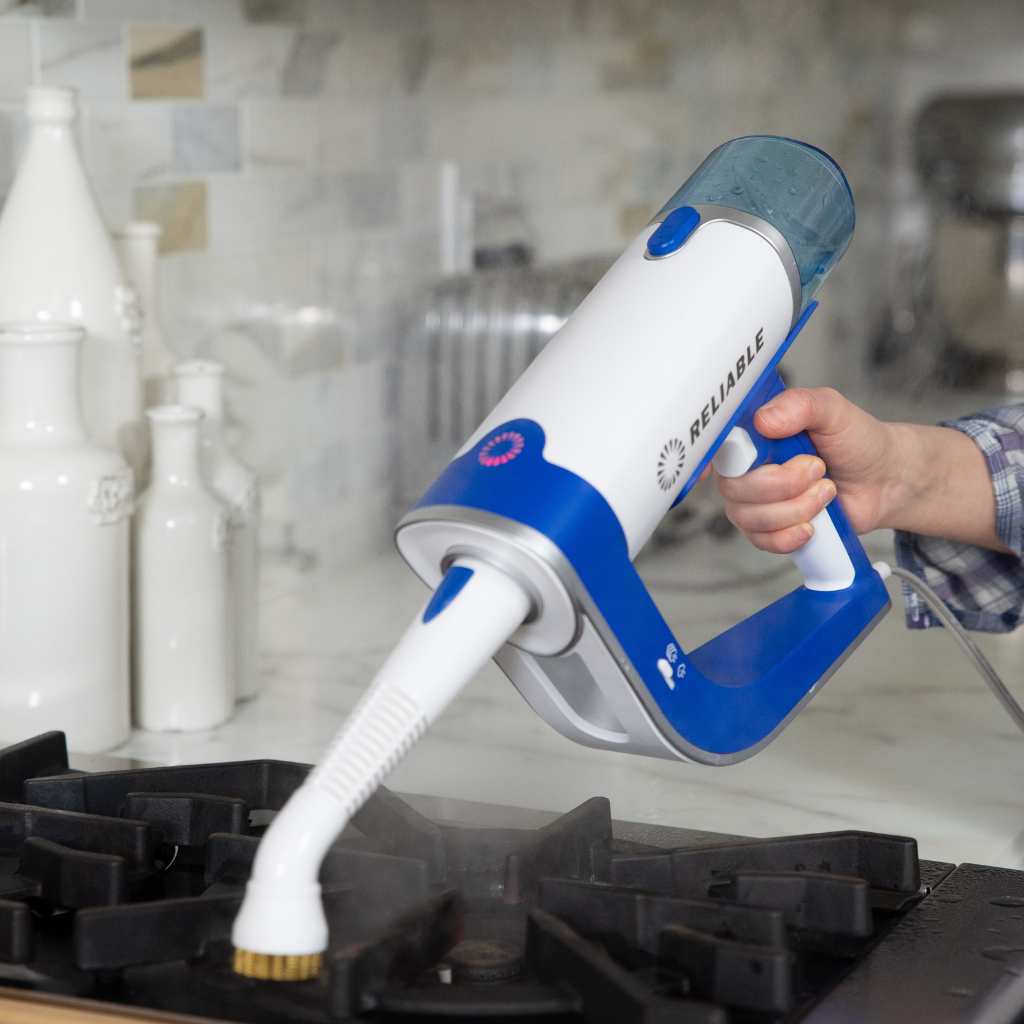 PRONTO 200CS Portable Steam Cleaning System