Scotts Grub B Gon Grub Killer 1.40kg
Spend

$99.00

to

FREE SHIPPING
Fast shipping across Canada - Free over 99$
All products are safe for domestic use
Approuved by the Government of Canada
Fully Canadian Owned Business
Support canadian businesses
 

Works to prevent turfgrass damage and root destruction caused by beetle grubs
Controls a range of beetle grubs, including Japanese beetle, May or June beetles, European chafer, and more.*
Active ingredient: Bacillus thuringiensis subsp. galleriae strain SDS-502
Apply with your favourite Scotts® spreader
1.40 kg (3.08 lb) treats up to 125 m2 (1,345 ft2)

Description

Dead or brown patches in the turf? Turf that easily lifts up and peels back, revealing sorry-looking roots (or none at all)? Dig-holes caused by skunks or raccoons? These symptoms might be your lawn's cry for help. Answer your lawn, and control the culprit – grubs – with Scotts® Grub B Gon® MAX Grub Killer.

This pest control contains a live, soil-borne organism that is effective against a variety of beetle grubs, including June beetles and chafers.* After applying, watering or rainfall releases the active ingredient down into the soil and root zone, right where grubs live. Effective on beetle grubs found in a wide variety of turfgrass types.
Hey Canadian shoppers - here at PestSupplyCanada.ca, we hear your plea.

We would love to offer free shipping all across the country, but shipping costs are crazy expensive here in Canada.

The silver lining is that if you order more than 99$ worth of products from us - you qualify for free shipping!

From Newfoundland to British Columbia, we ship across Canada.

We also offer a competitive 60 return policy.
View full details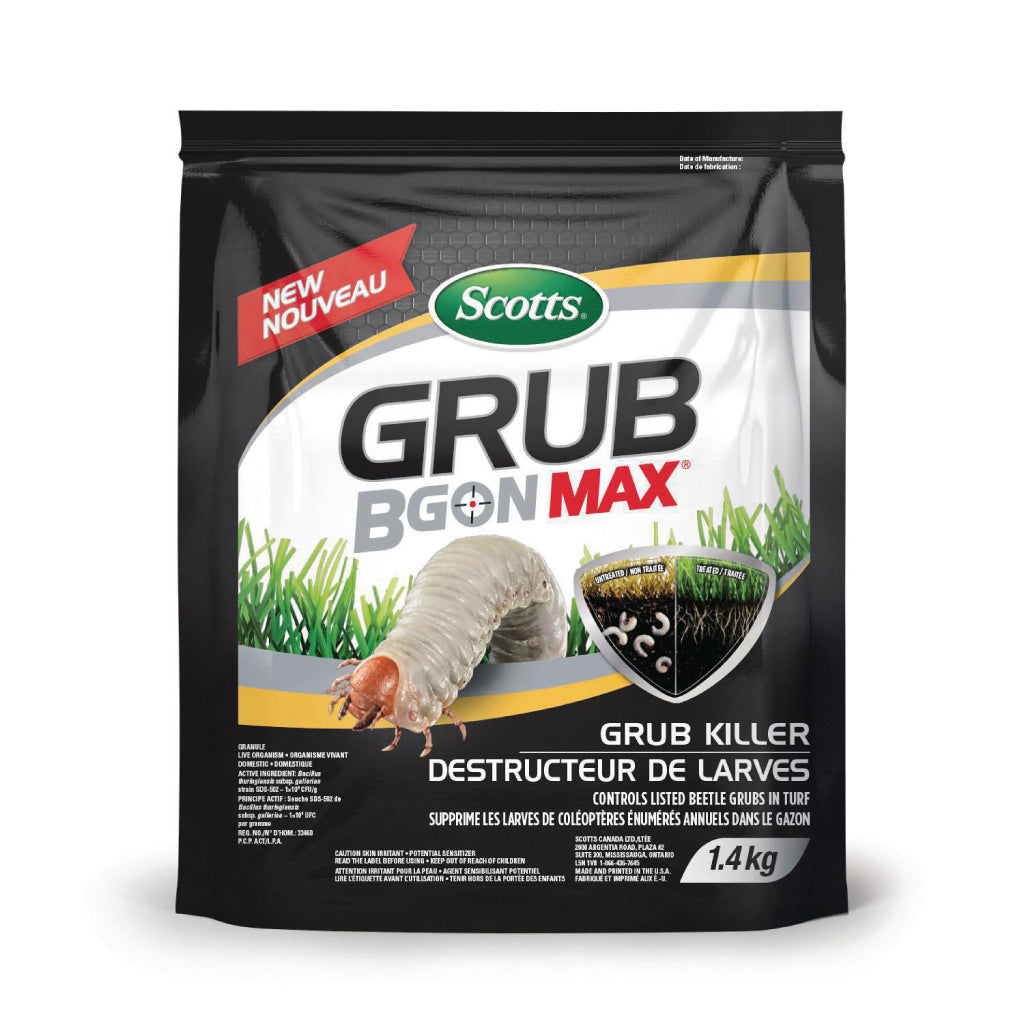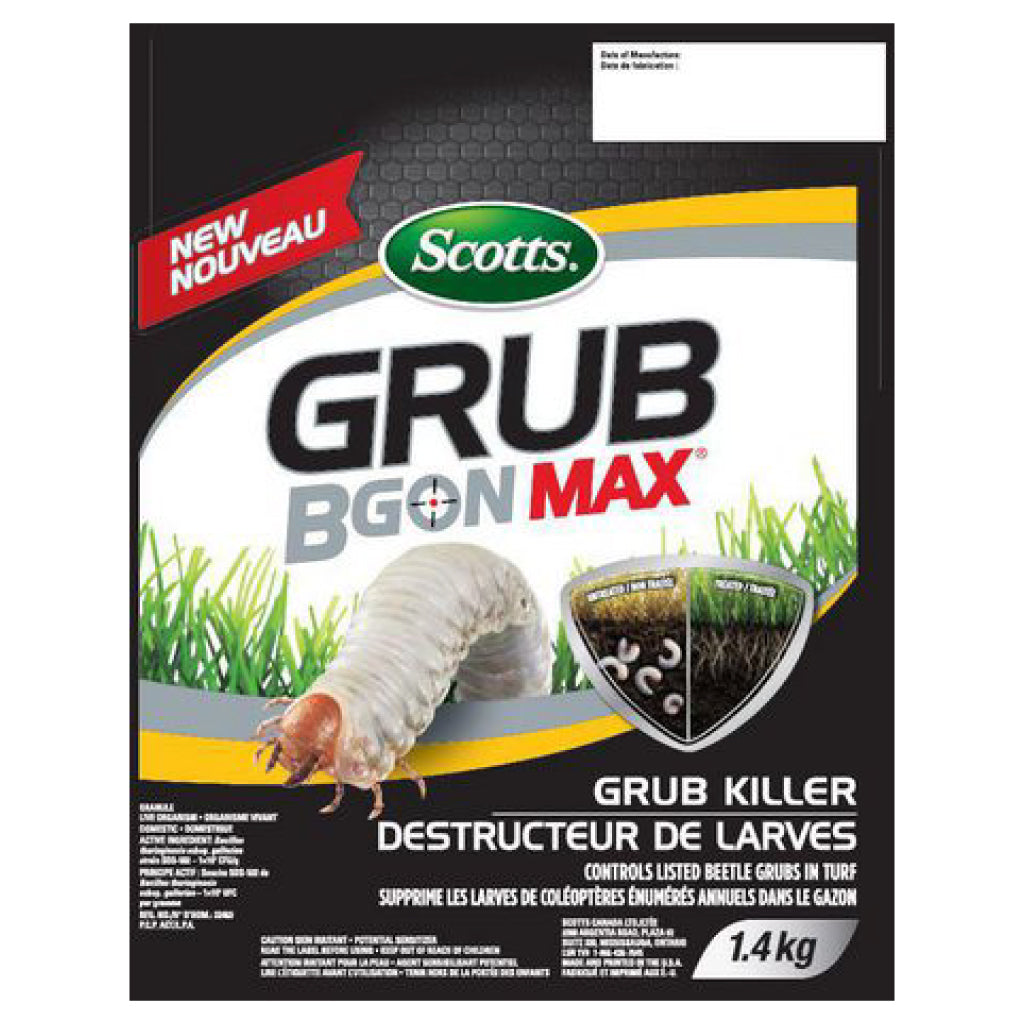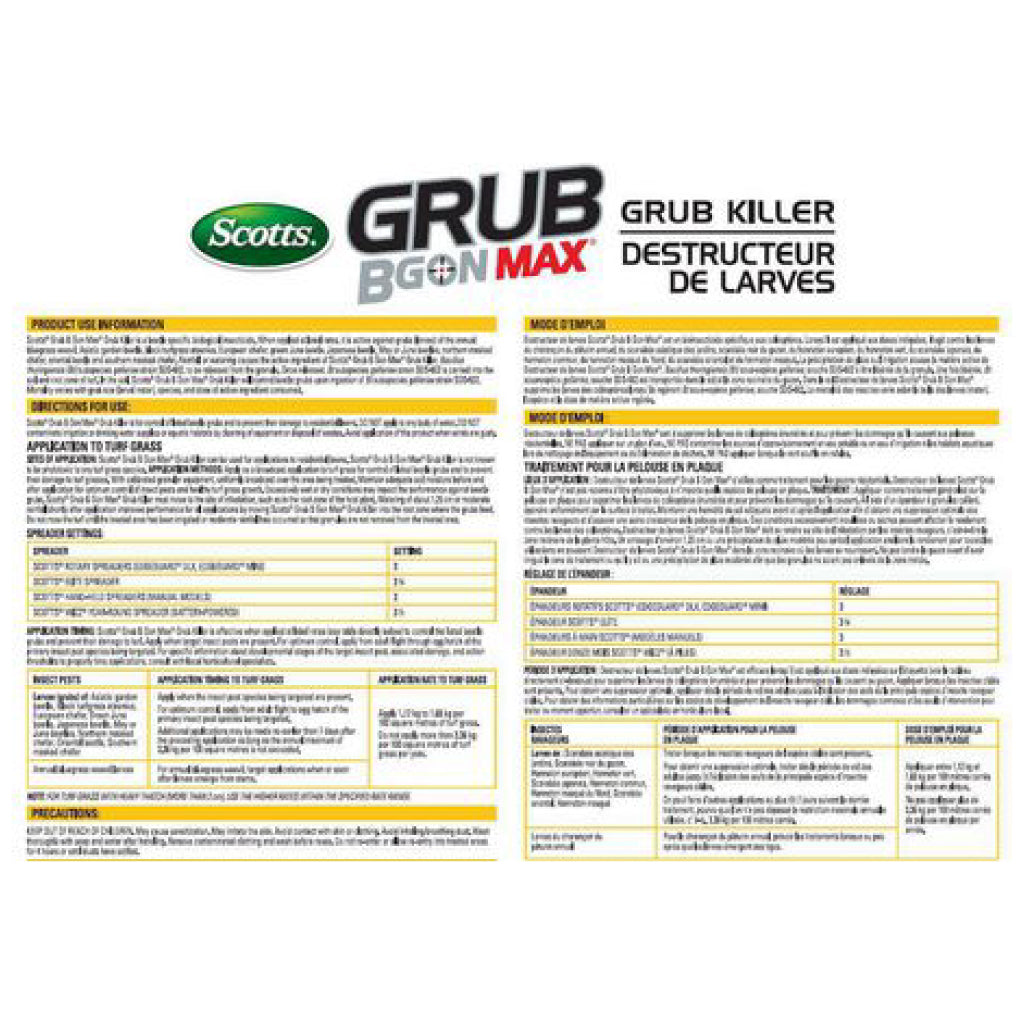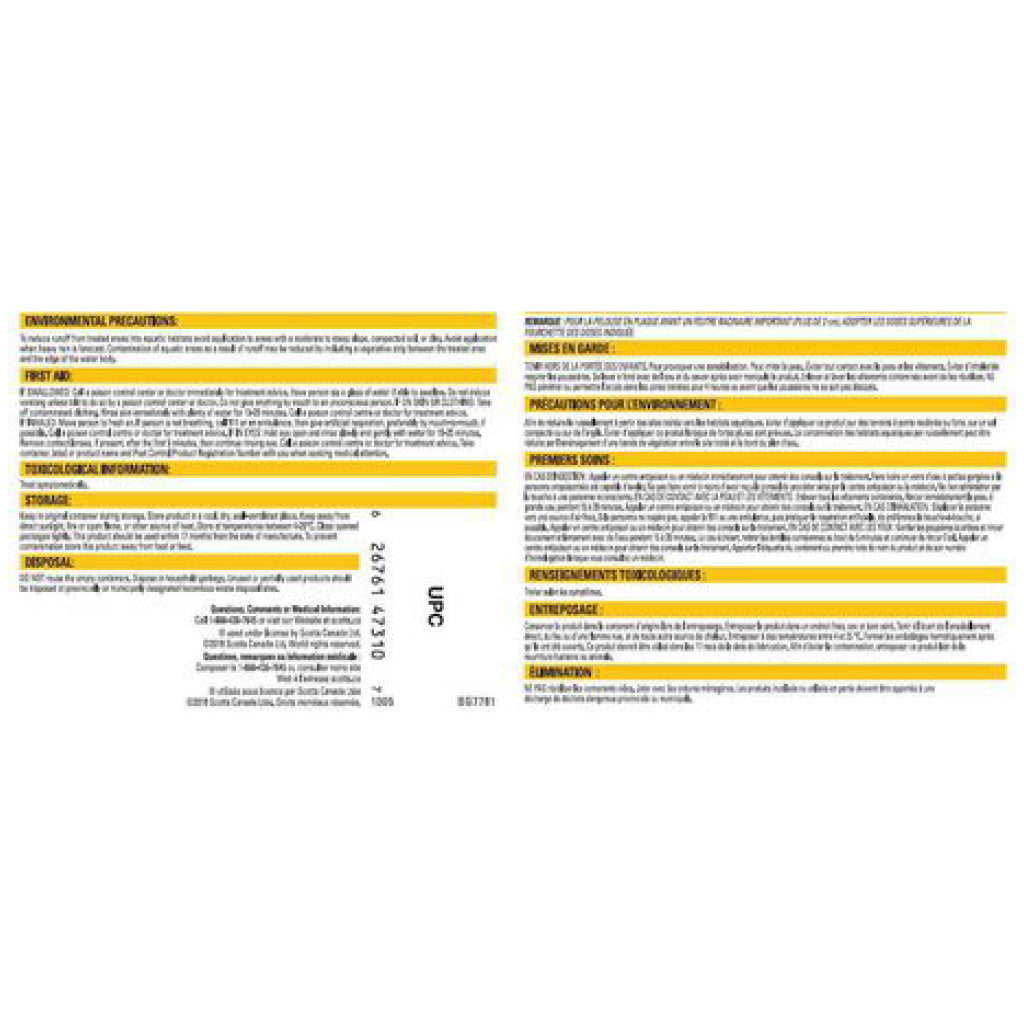 Scotts Grub B Gon Grub Killer 1.40kg