Squirrel Trap Small 2-Door Animal Trap
Spend

$99.00

to

FREE SHIPPING
Fast shipping across Canada - Free over 99$
All products are safe for domestic use
Approuved by the Government of Canada
Fully Canadian Owned Business
Support canadian businesses
Introducing the Havahart® Small 2-Door Animal Trap – your ultimate solution for effectively managing pesky chipmunks, rats, squirrels, and other small nuisance animals that encroach upon your property. Crafted by experienced trapping experts, this trap arrives fully assembled and prepped for immediate use. With a simple baiting and setting process, you'll be ready to catch and control those intruders swiftly.

2 spring-loaded doors for fast and secure trapping
Outside trigger rod prevents animal damage while trapped inside
Smoothed inside trap edges protect the animal and prevent injury
Designed for higher catch rate and fewer escapes
Galvanized steel construction resists rust and corrosion
Includes 1 trap

Designed with optimal functionality in mind, this trap boasts two spring-loaded doors and a sensitive trigger plate. These features ensure a higher success rate in capturing the animals while minimizing the risk of escape. Furthermore, the trap's construction incorporates a single-piece high-tensile wire mesh, reinforced with sturdy steel components. This combination provides unparalleled durability, safeguarding the trap against potential damage caused by unpredictable critters.

Don't let unwanted visitors overrun your property. Choose the Havahart® Small 2-Door Animal Trap and regain control over your environment with enhanced efficiency and reliability.

Effective for Small Animals

The Havahart® Small 2-Door Animal Trap is expertly engineered to outsmart cunning critters. Its precision construction ensures lightweight animals can't escape, while the ultra-sensitive trip plate captures them with ease. With smaller mesh openings, bait theft and escape attempts are prevented. Trust the Havahart® Small 2-Door Animal Trap for superior trapping.

Built to Last

Havahart® traps are built to last. With premium materials and strong construction, including galvanized wire mesh and solid doors with steel reinforcements, these traps withstand harsh weather and unpredictable animal behavior for long-lasting performance.

Easy to Use

Using a Havahart® trap doesn't require professional expertise. This trap comes fully assembled, straight out of the box, making it ready for immediate use. Its user-friendly design ensures that trappers of any skill level can effortlessly capture, transport, and release small animals. Watch this video to witness its simplicity in action!

Safe for You and the Animal

The Havahart® trap prioritizes safety for both you and the captured animal. With a handle guard and solid doors, you're protected from direct contact. Strong door locks keep the animal securely in the cage, while smooth, rolled edges prevent any potential injuries during transport.

Two-Door Design for Higher Catch Rates

The dual door function allows you to create a clear path from one end of the trap to the other by setting it with both ends open. Place the trap against a wall or along an animal's path in order to capture it as it travels from either direction. In order to access the bait and get to the other opening, the animal must step on the trigger plate, resulting in a catch.

The Havahart® trap features a convenient dual door function, enabling you to create an unobstructed pathway by setting both ends open. Simply position the trap against a wall or along the animal's path, allowing you to capture it as it travels from either direction. As the animal approaches, it must step on the trigger plate to access the bait and reach the other opening, leading to a successful catch.
Hey Canadian shoppers - here at PestSupplyCanada.ca, we hear your plea.

We would love to offer free shipping all across the country, but shipping costs are crazy expensive here in Canada.

The silver lining is that if you order more than 99$ worth of products from us - you qualify for free shipping!

From Newfoundland to British Columbia, we ship across Canada.

We also offer a competitive 60 return policy.
View full details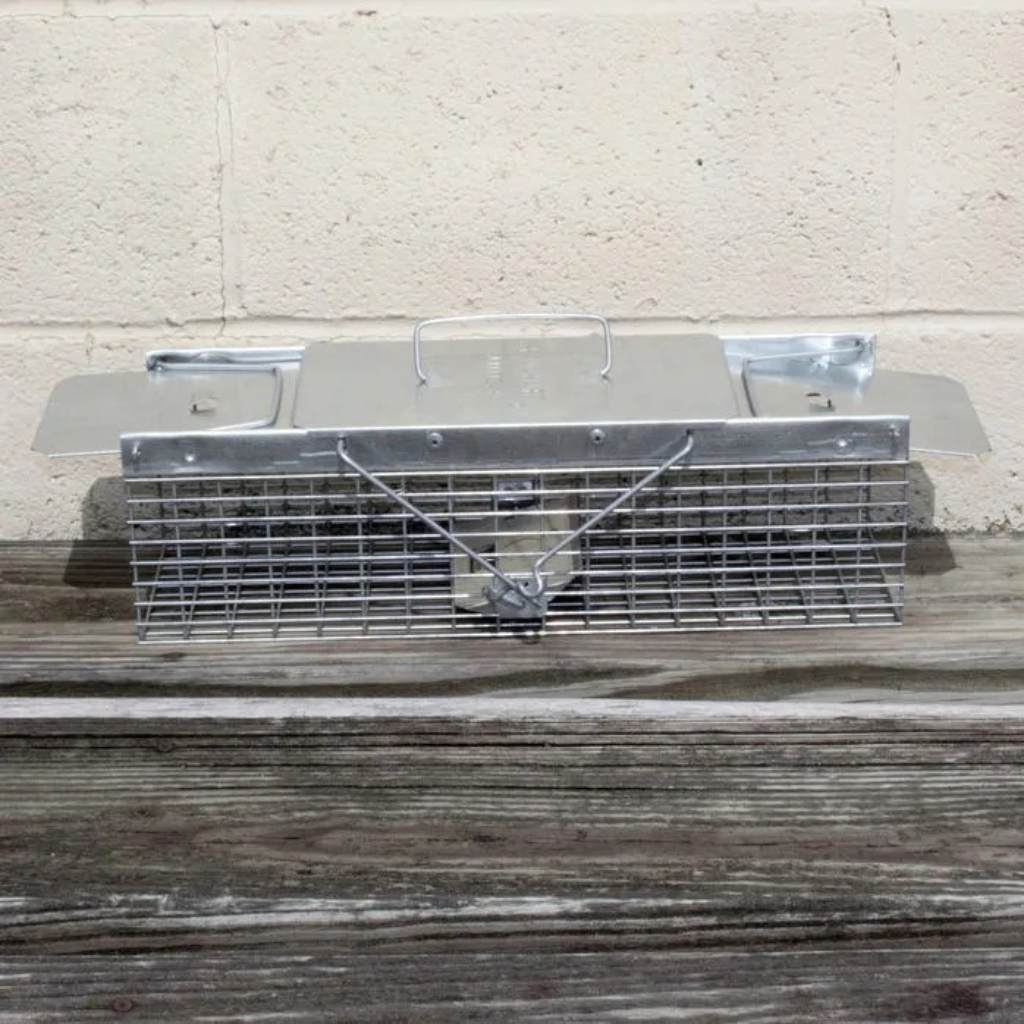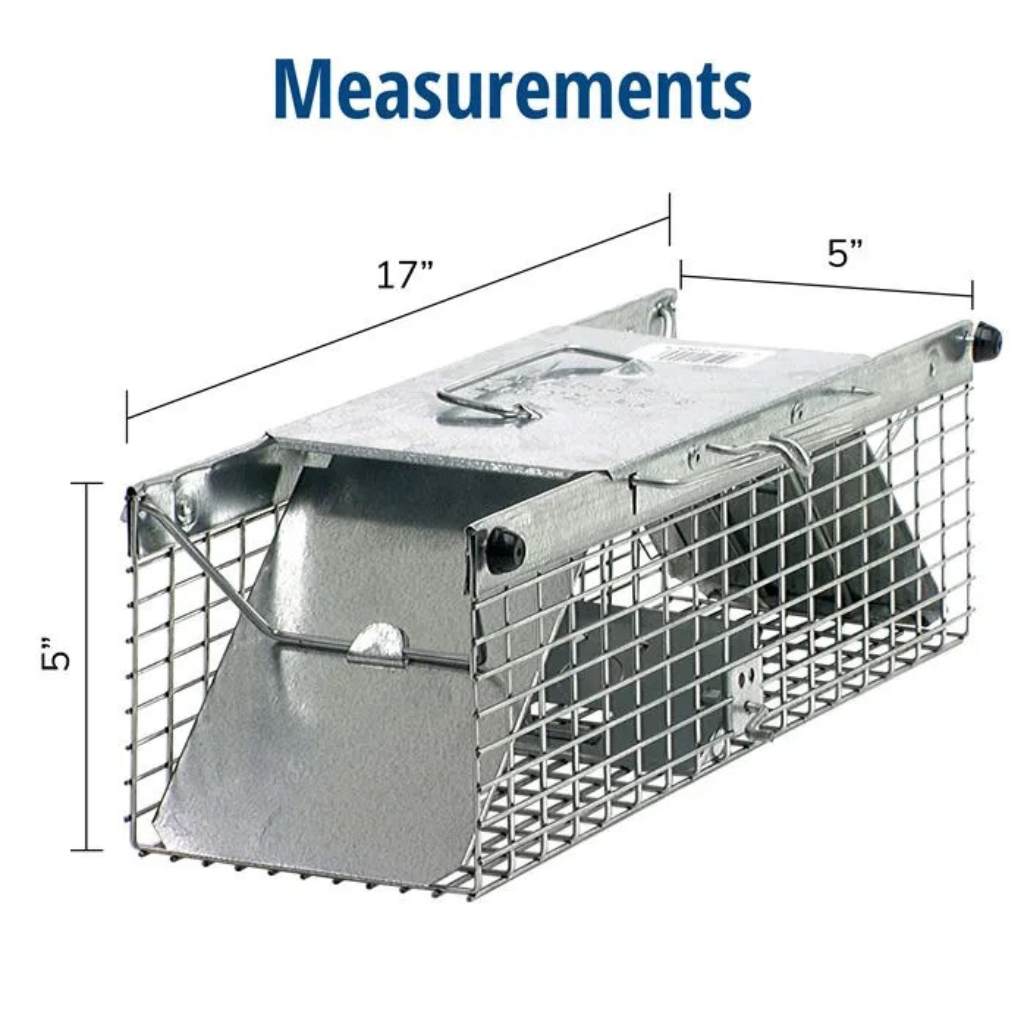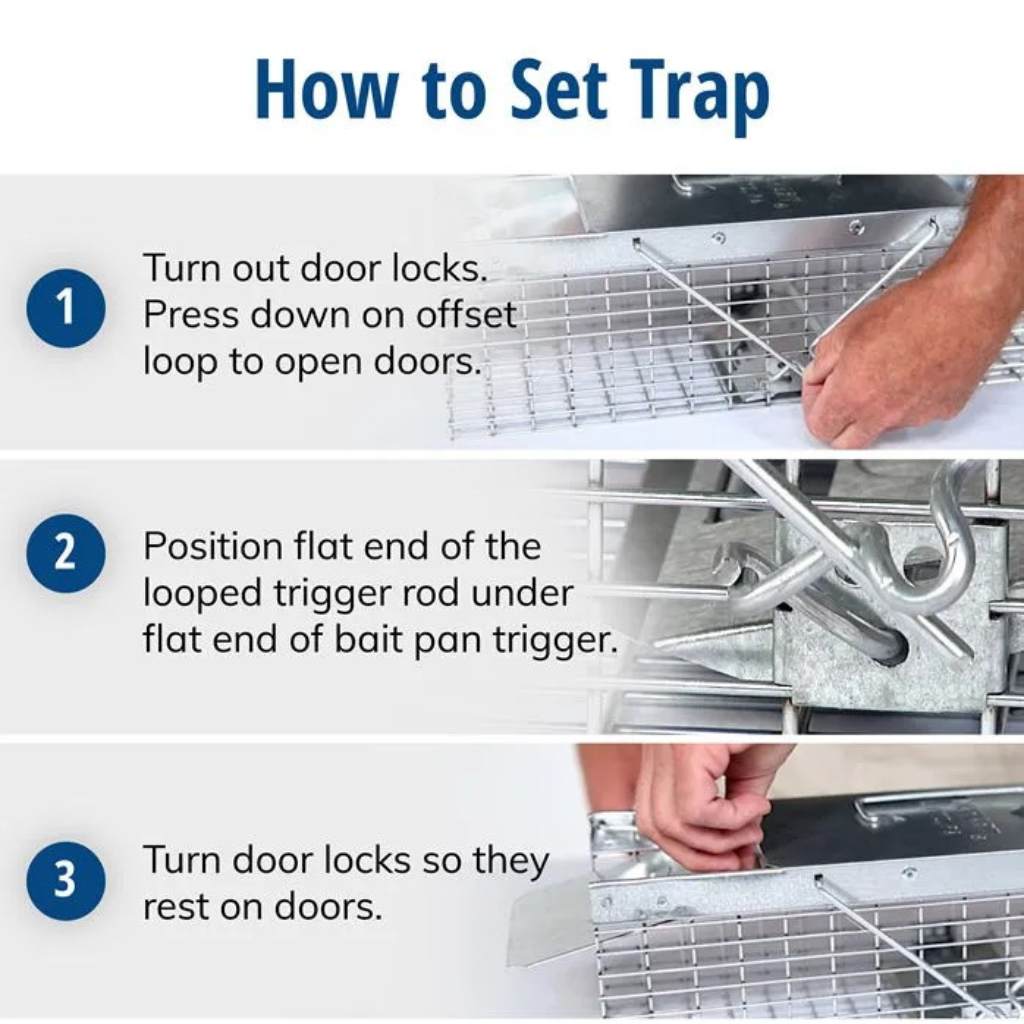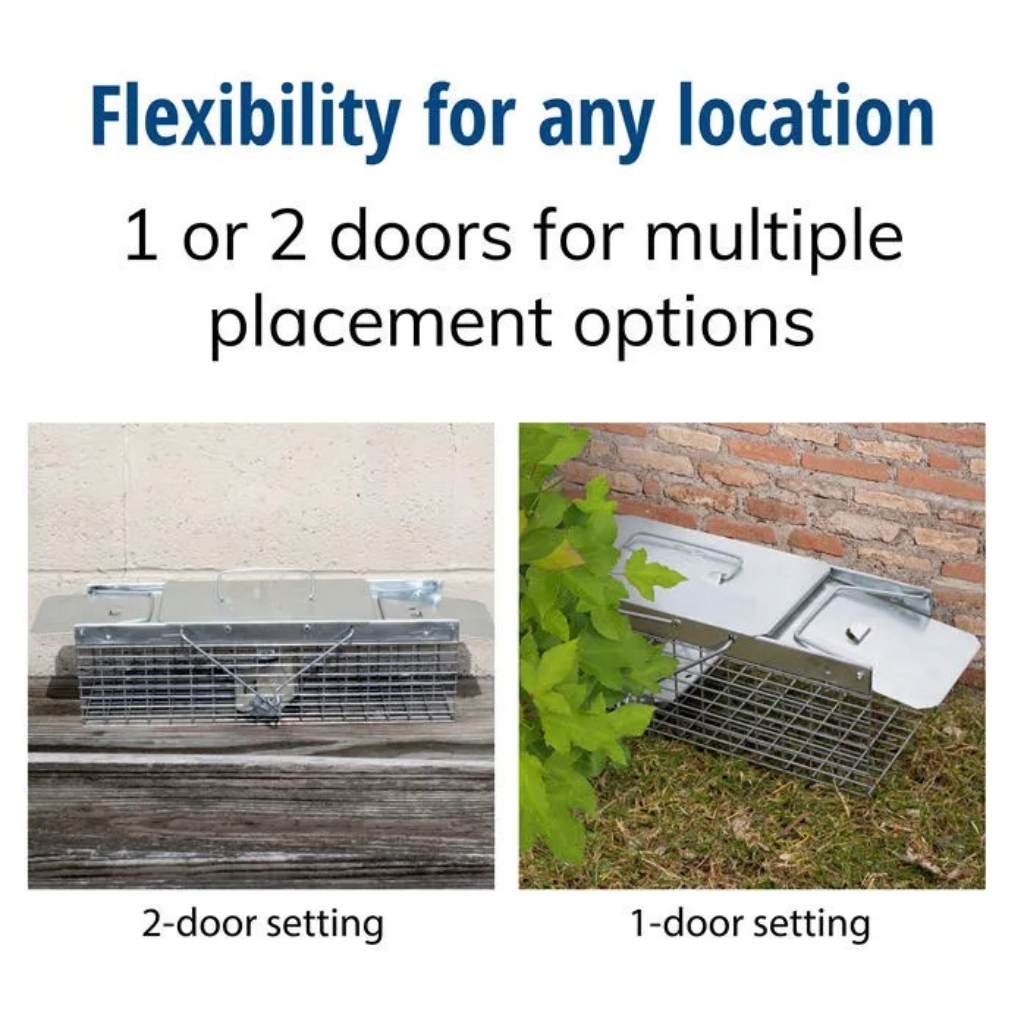 Squirrel Trap Small 2-Door Animal Trap