THE ORIGINAL FRUIT FLY TRAP ™
Spend

$99.00

to

FREE SHIPPING
Fast shipping across Canada - Free over 99$
All products are safe for domestic use
Approuved by the Government of Canada
Fully Canadian Owned Business
Support canadian businesses
Introducing MOSQUITO SHIELD™ – The ORIGINAL FRUIT FLY TRAP

Tired of pesky fruit flies invading your kitchen and home? Say goodbye to chemical-laden solutions and embrace the innovative and chemical-free MOSQUITO SHIELD™ Fruit Fly Trap. Designed with your convenience in mind, this trap is a game-changer when it comes to keeping fruit flies at bay.

Key Features:

Chemical-Free and Eco-Friendly: MOSQUITO SHIELD™ Fruit Fly Trap provides a safe and eco-friendly solution for fruit fly infestations. No harmful chemicals are needed. Just bait the trap with ripe fruit, and watch as fruit flies are captured, rendering them unable to escape. It's a clean and green solution to a common problem.

Effortless to Use: This fruit fly trap is incredibly easy to use. Simply place it in and around your home, bait it with ripe fruit, and let it work its magic. No complex setup or maintenance required.

Reusable: Unlike disposable traps, MOSQUITO SHIELD™ is designed for long-term use. After capturing fruit flies, just wash the trap, and it's ready to be used again. It's a cost-effective and sustainable way to combat fruit fly invasions.

Patent Pending Design: MOSQUITO SHIELD™ boasts a patent-pending design that sets it apart from the competition. Its innovative construction ensures efficient trapping and reliability.

Blends Perfectly in Your Kitchen: The trap's design seamlessly blends into your kitchen decor, so you can place it right next to your bananas or fruit stand without disrupting the aesthetics of your space.

Convenient Hanging Option: Each trap comes blister packed with a butterfly hole for easy hanging. You can choose to hang it in strategic locations to target fruit fly activity effectively.

Easy Fly Release: To maintain trap efficiency, simply open the plastic apple outdoors to allow any captured flies to escape before cleaning. It's a hassle-free step to ensure continuous effectiveness.

Great Kitchen Gift: MOSQUITO SHIELD™ makes for an excellent kitchen gift. Share the gift of a fruit fly-free kitchen with friends and family, and help them enjoy their culinary adventures without the annoyance of fruit flies.

Put an end to fruit fly woes with MOSQUITO SHIELD™ – The ORIGINAL FRUIT FLY TRAP. Keep your kitchen clean, your fruit fresh, and your home pest-free. Order yours today and experience the difference!
Hey Canadian shoppers - here at PestSupplyCanada.ca, we hear your plea.

We would love to offer free shipping all across the country, but shipping costs are crazy expensive here in Canada.

The silver lining is that if you order more than 99$ worth of products from us - you qualify for free shipping!

From Newfoundland to British Columbia, we ship across Canada.

We also offer a competitive 60 return policy.
View full details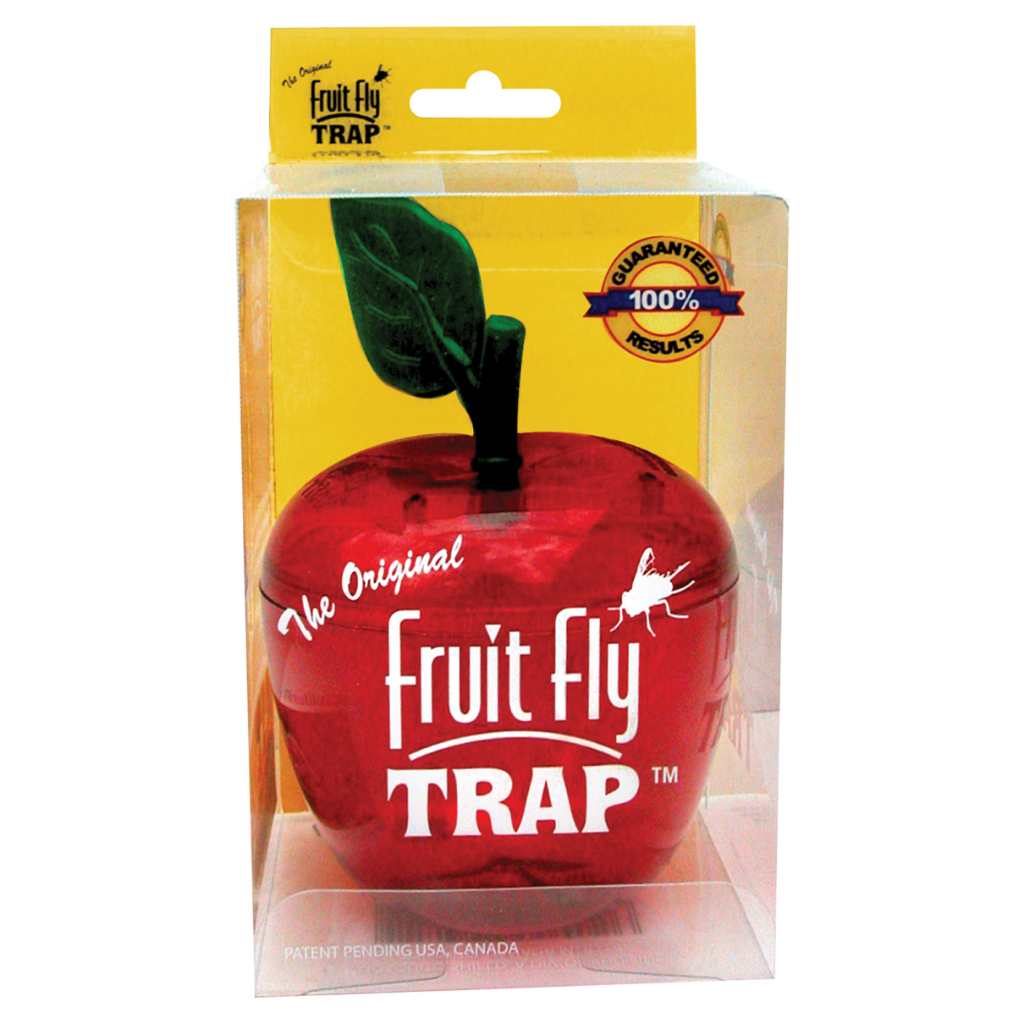 THE ORIGINAL FRUIT FLY TRAP ™