Victor® Easy Set Gopher Trap
Spend

$99.00

to

FREE SHIPPING
Fast shipping across Canada - Free over 99$
All products are safe for domestic use
Approuved by the Government of Canada
Fully Canadian Owned Business
Support canadian businesses
Introducing the VICTOR® EASY SET® GOPHER TRAP - Your Solution for Effective Gopher Control!

Are pesky gophers wreaking havoc in your garden, lawn, or property? Put an end to the destruction with the Victor® Easy Set® Gopher Trap. This pincher-style trap is specifically designed to eliminate gophers in their tunnels, offering a reliable and efficient way to protect your outdoor spaces.

Key Features:

Pincher-Style Trap: The Victor® Easy Set® Gopher Trap is designed with a pincher-style mechanism that effectively captures gophers inside their tunnels, ensuring a high success rate in trapping these troublesome rodents.

Narrow Design for Easy Tunnel Application: With its narrow design and short base, this trap is incredibly easy to place within gopher tunnels. Say goodbye to the frustration of trying to set traps in tight spaces.

Durable Galvanized Steel Construction: Built to withstand the test of time, the trap is constructed from galvanized steel, guaranteeing superior durability and long-lasting performance.

Safe Underground Operation: When the trap is in use, all moving parts remain securely underground, minimizing the risk of accidental triggers and ensuring the trap's efficiency.

Versatile Soil Compatibility: Whether you have sandy, silty, clay, or loamy soil, the Victor® Easy Set® Gopher Trap is up to the task. It's designed to work effectively in all soil types, making it suitable for a variety of locations.

MADE TO CATCH GOPHERS IN THE GROUND

The Easy Set® Gopher Trap's innovative design allows it to be placed directly in gopher tunnels for a hassle-free trapping experience. Its pincher-style mechanism is the perfect solution for eliminating gophers within their underground habitat. With all moving parts safely buried underground, accidental triggers are a thing of the past.

RELIABLE AND LONG-LASTING

Constructed from galvanized steel, this trap is built for reliability and longevity. Keep your yards and property safe from destructive gophers year after year. No more worrying about damage to your beautiful landscape.

HOW TO USE

Victor® Easy Set® Gopher Traps are most effective when used during the spring and fall to control breeding populations. However, they can be employed anytime gopher activity is detected. These traps come fully assembled and ready to use, simplifying the trapping process for a more user-friendly experience. Simply set the trap and cover it with dirt or place it in a gopher mound – it's that easy!

Put an end to gopher troubles with the Victor® Easy Set® Gopher Trap. Order yours today and enjoy a gopher-free outdoor environment for years to come!
Hey Canadian shoppers - here at PestSupplyCanada.ca, we hear your plea.

We would love to offer free shipping all across the country, but shipping costs are crazy expensive here in Canada.

The silver lining is that if you order more than 99$ worth of products from us - you qualify for free shipping!

From Newfoundland to British Columbia, we ship across Canada.

We also offer a competitive 60 return policy.
View full details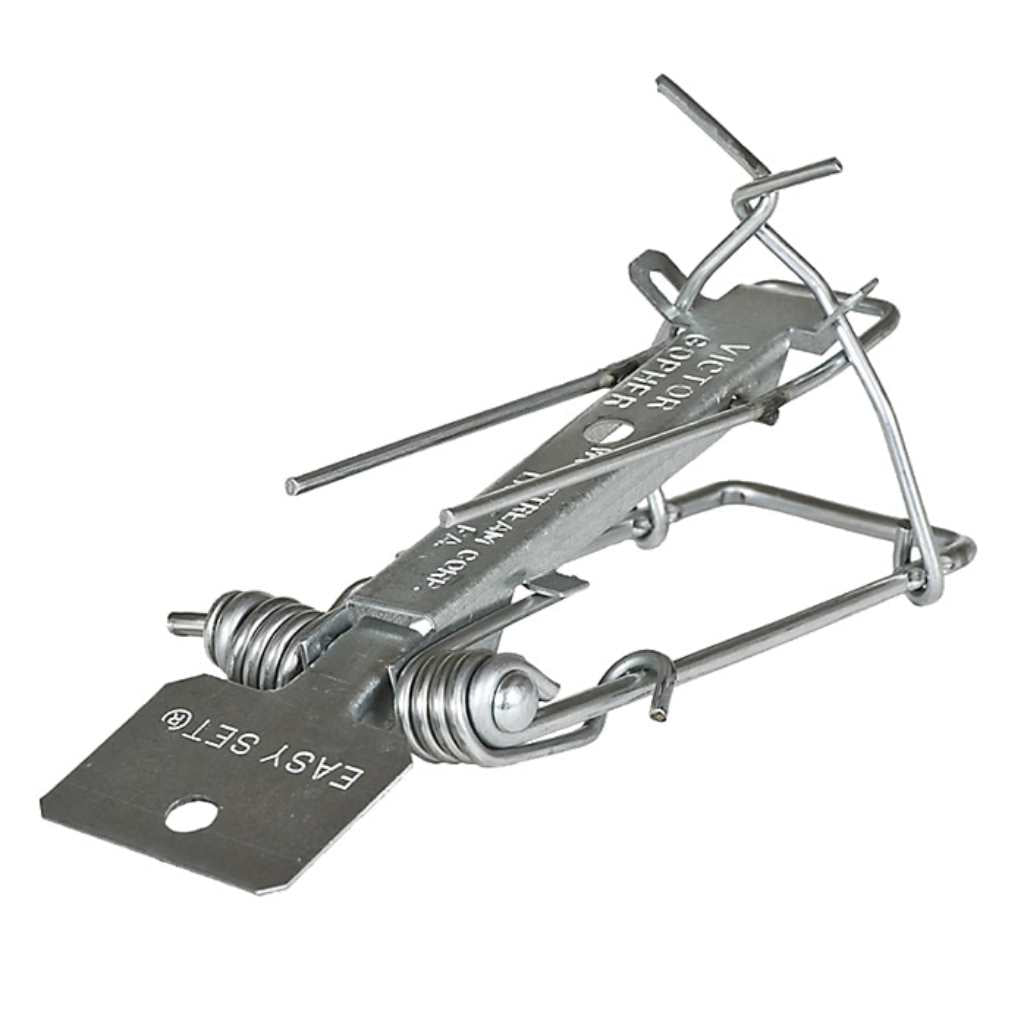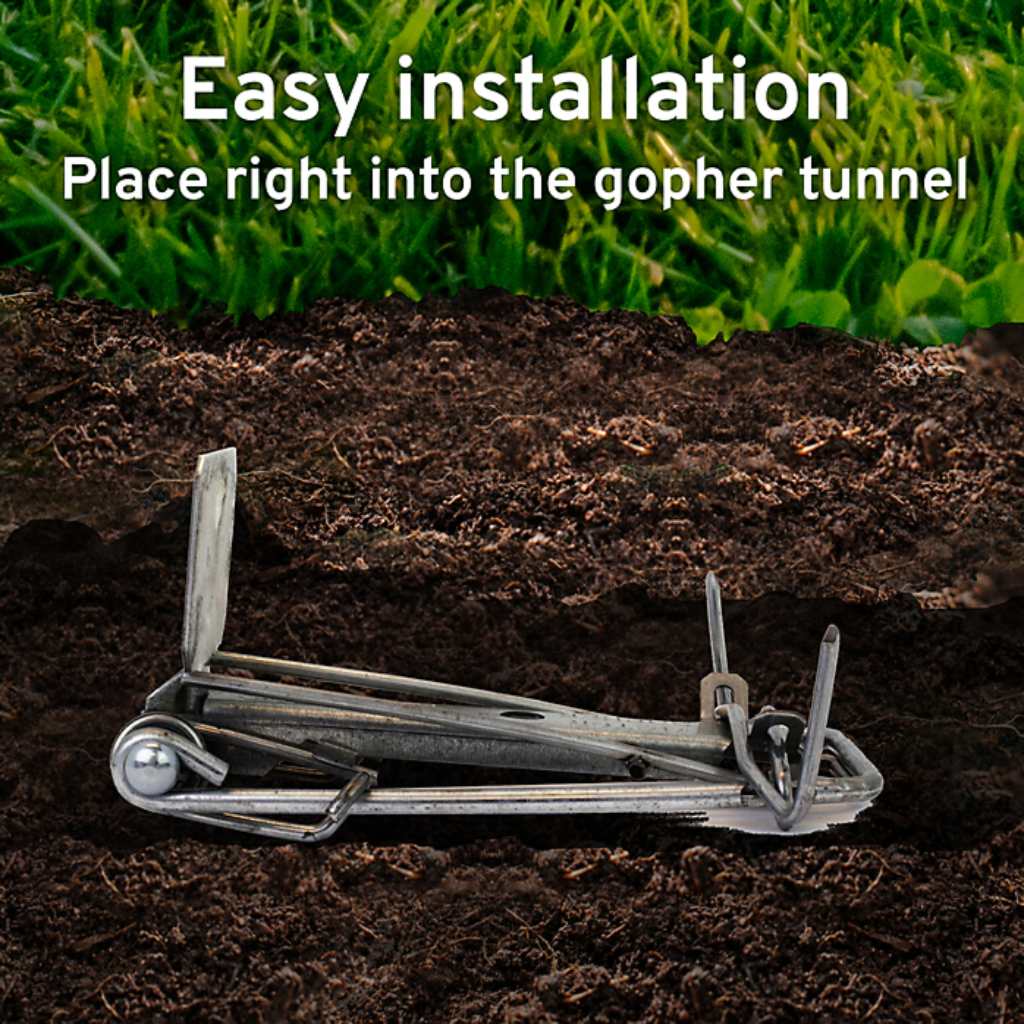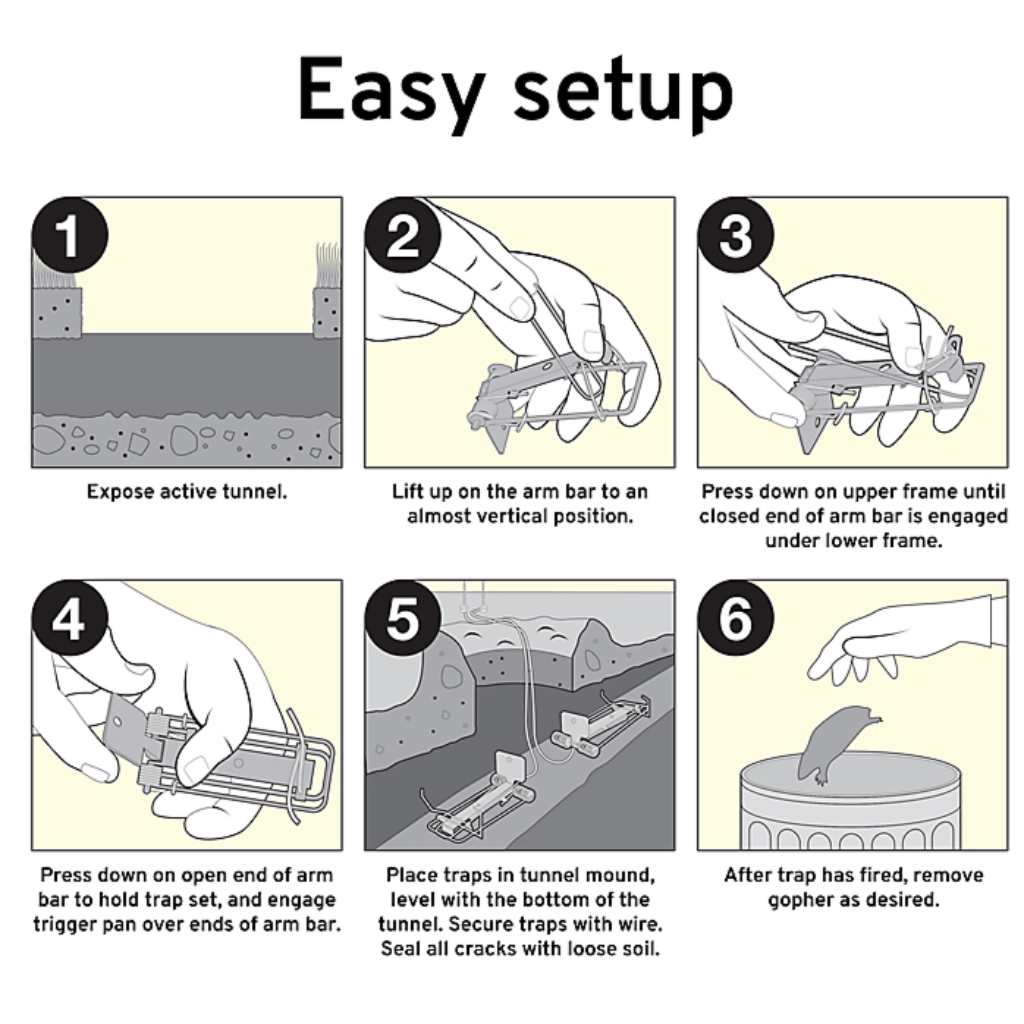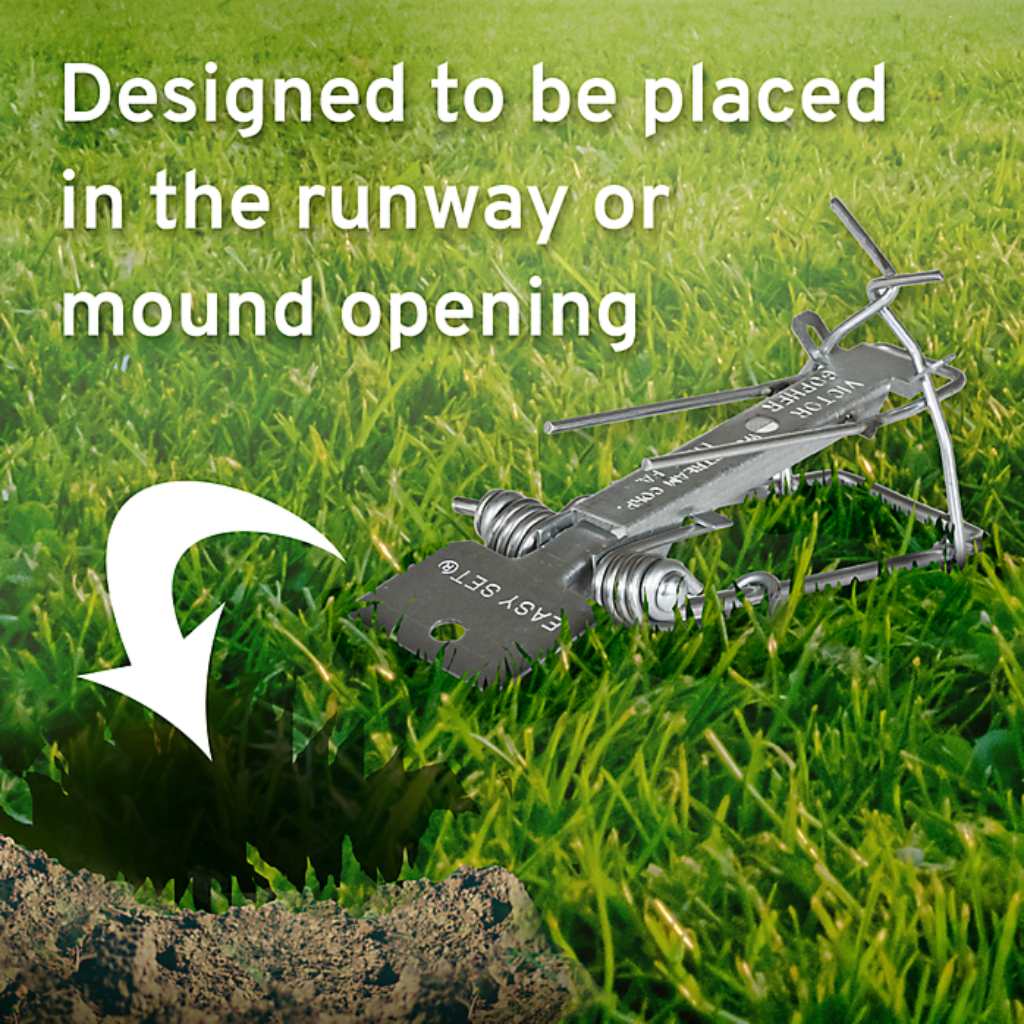 Victor® Easy Set Gopher Trap