VICTOR® PESTCHASER® Rodent Repellent with Nightlight 4-Pack
Spend

$99.00

to

FREE SHIPPING
Fast shipping across Canada - Free over 99$
All products are safe for domestic use
Approuved by the Government of Canada
Fully Canadian Owned Business
Support canadian businesses
Introducing the VICTOR® PESTCHASER® RODENT REPELLENT - Your Ultimate Solution for Humane Rodent Control!

Are unwelcome rodents causing havoc in your home, and you're on the hunt for a safe and efficient way to keep them at bay? Look no further! The Victor® PestChaser® Rodent Repellent is your answer. This plug-in device humanely repels mice, rats, and other rodents, ensuring the safety and comfort of your loved ones and non-rodent pets. Say goodbye to traditional traps and toxic chemicals, and embrace the future of rodent control!

Key Features:

Humane Rodent Repellent: The Victor® PestChaser® effectively drives away rodents by emitting a high-frequency sound that is unpleasant to them. It's a humane option for rodent control, making it the ideal choice for homes with children and non-rodent pets.

Ultrasonic Rodent Repellent: Emitting ultrasonic frequencies, the PestChaser® sends mice and rats scurrying away. The device employs varying frequencies to prevent rodents from growing accustomed to the noise, ensuring they stay away. Importantly, this high-frequency noise is loud to rodents but completely safe for people and non-rodent pets when used as directed.

Mini Size, Maximum Coverage: Despite its small size, the Victor® PestChaser® offers powerful rodent protection. This plug-in repellent device is tailor-made for average-sized rooms, including kitchens, bedrooms, attics, living rooms, and more. Remember, ultrasonic frequencies can't penetrate walls, so for optimal results, use one PestChaser® per room you wish to safeguard.

Built-In Nightlight: The Victor® PestChaser® Rodent Repellent boasts a built-in nightlight feature that emits a soft and soothing glow. This gentle illumination not only aids nighttime navigation but also serves as a visual indicator that the device is actively working to protect your space.

HOW ULTRASOUND WORKS

Ever wondered how the Victor® PestChaser® effectively keeps rodents at bay? It all comes down to ultrasound! While humans can typically hear sounds between 20-20,000hz, mice and rats have a heightened range, allowing them to perceive much higher frequencies. The PestChaser® is ingeniously designed to emit noise at a frequency that creates an unfriendly environment for rodents, effectively discouraging infestation.

For Use In: The Victor® PestChaser® Rodent Repellent is perfect for average-sized rooms, including:

Kitchens
Dining rooms
Bedrooms
Bathrooms
Basements
Living rooms
Garages
Attics

Operation: The PestChaser® operates by producing ultrasonic noise at varying volumes and frequencies. This dynamic approach ensures that rodents can't adapt to the sound, effectively keeping them at bay.

Number of Devices Included: Each package includes one Victor® PestChaser® Rodent Repellent unit.

Longevity: You can rely on the PestChaser® to provide continuous protection for an impressive 3 to 5 years, ensuring long-term peace of mind.

Clean & Humane: Rest assured that the Victor® PestChaser® Rodent Repellent contains no chemicals or poisons, offering a clean and humane solution to rodent control that's safe for your family and pets.

Economical: Worried about energy costs? Don't be! The PestChaser® is incredibly economical, using less than a penny a day in energy costs while delivering exceptional results.

Caution: While the PestChaser® is safe for use around people and non-rodent pets, please do not use it around rabbits or pet rodents, including gerbils, hamsters, guinea pigs, etc.

Fast Results: Experience a significant reduction in rodent activity in just 6 to 10 days with the Victor® PestChaser® Rodent Repellent. Say goodbye to the stress and mess of traditional rodent control methods and embrace a cleaner, more effective, and humane solution.

Choose the Victor® PestChaser® Rodent Repellent and take control of your home's rodent problems today. Keep your living spaces rodent-free, worry-free, and safe for your family and pets. Order now and experience the benefits of advanced ultrasonic technology in your home!
Hey Canadian shoppers - here at PestSupplyCanada.ca, we hear your plea.

We would love to offer free shipping all across the country, but shipping costs are crazy expensive here in Canada.

The silver lining is that if you order more than 99$ worth of products from us - you qualify for free shipping!

From Newfoundland to British Columbia, we ship across Canada.

We also offer a competitive 60 return policy.
View full details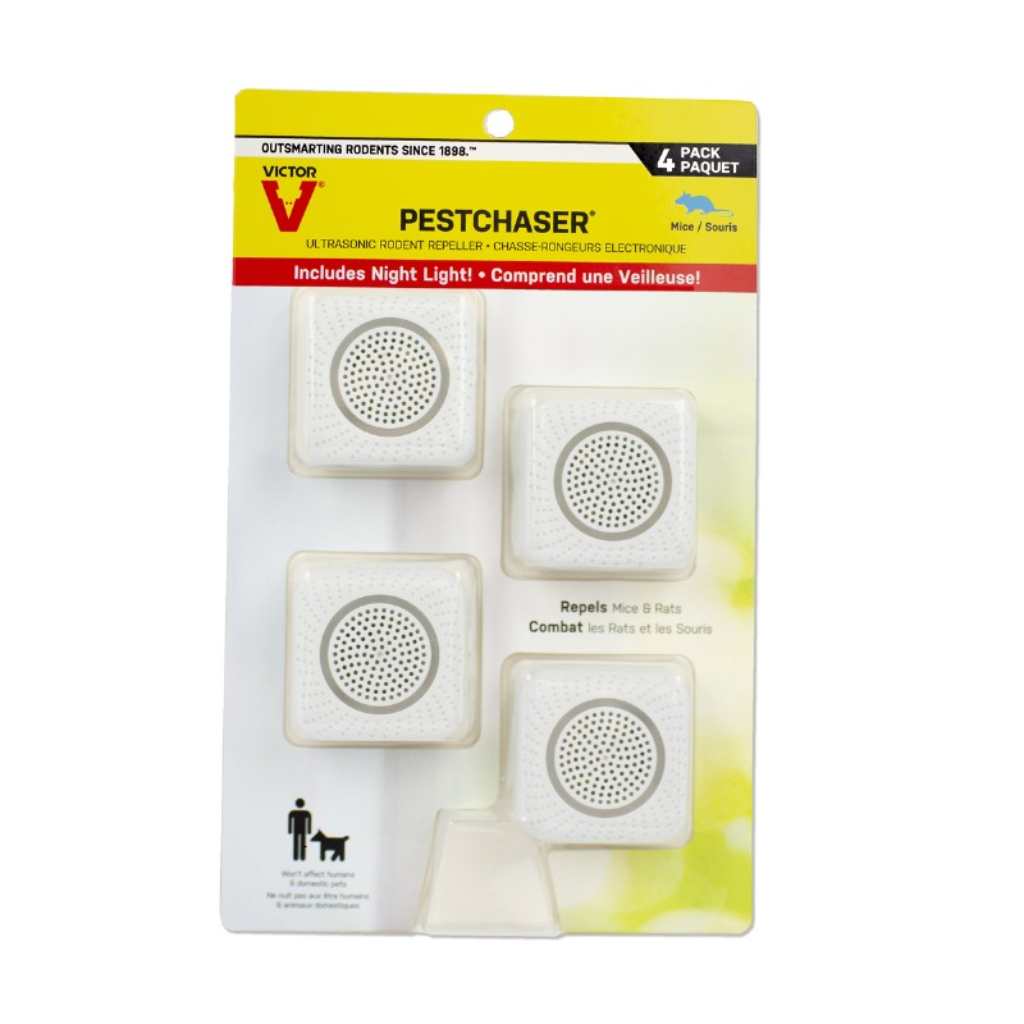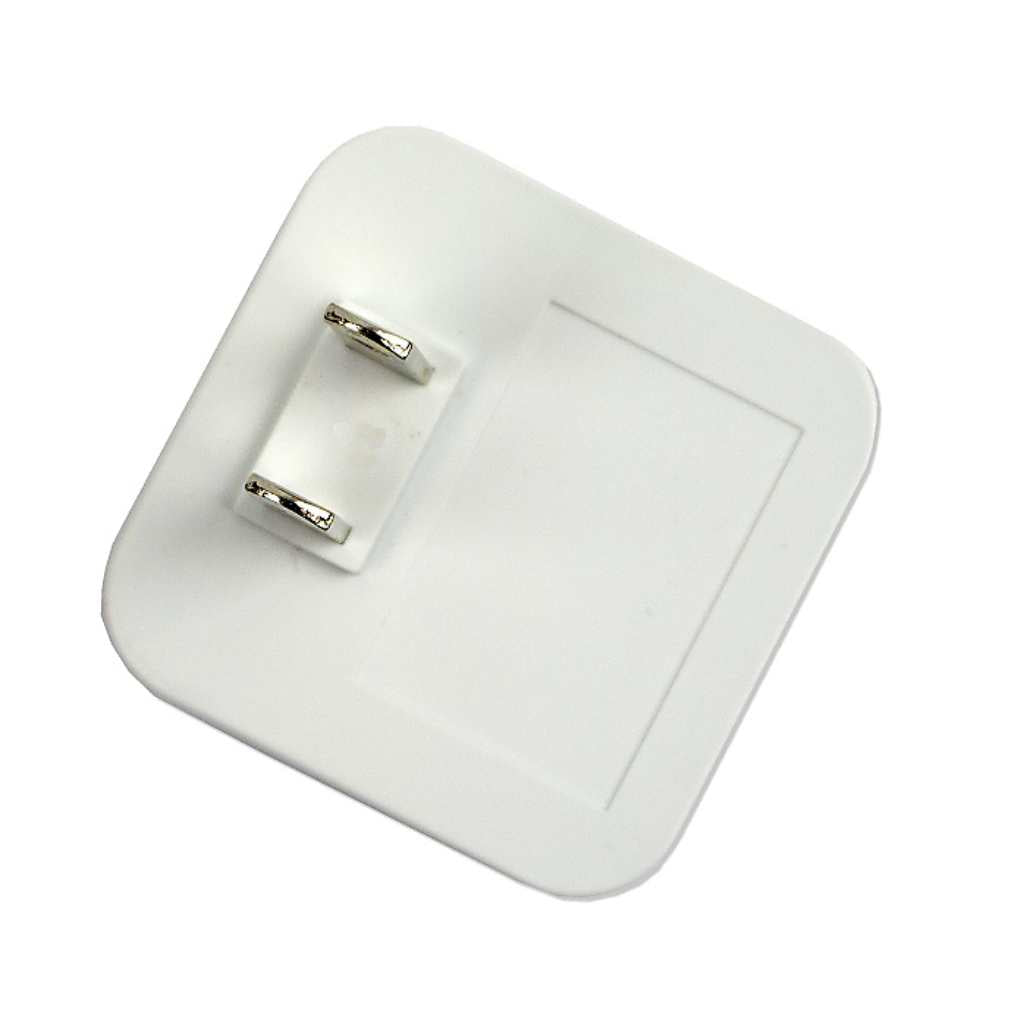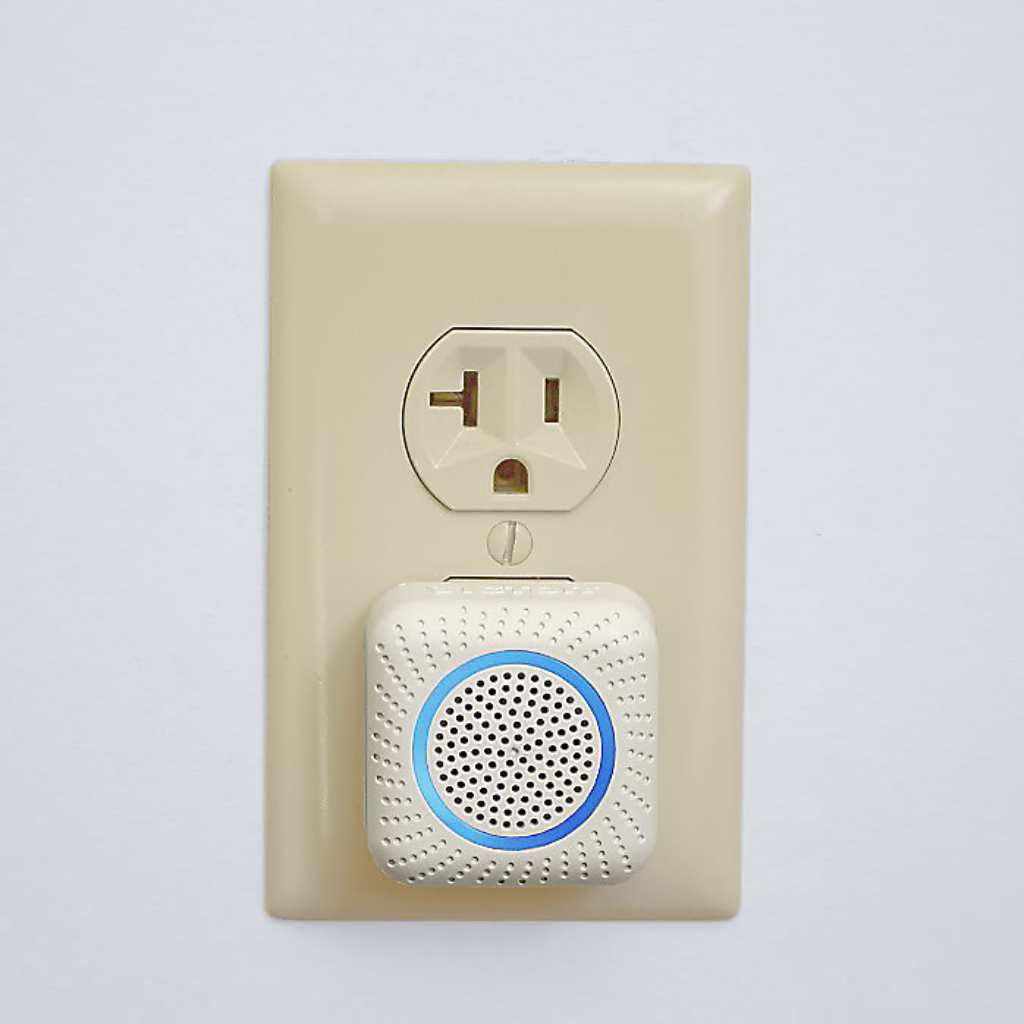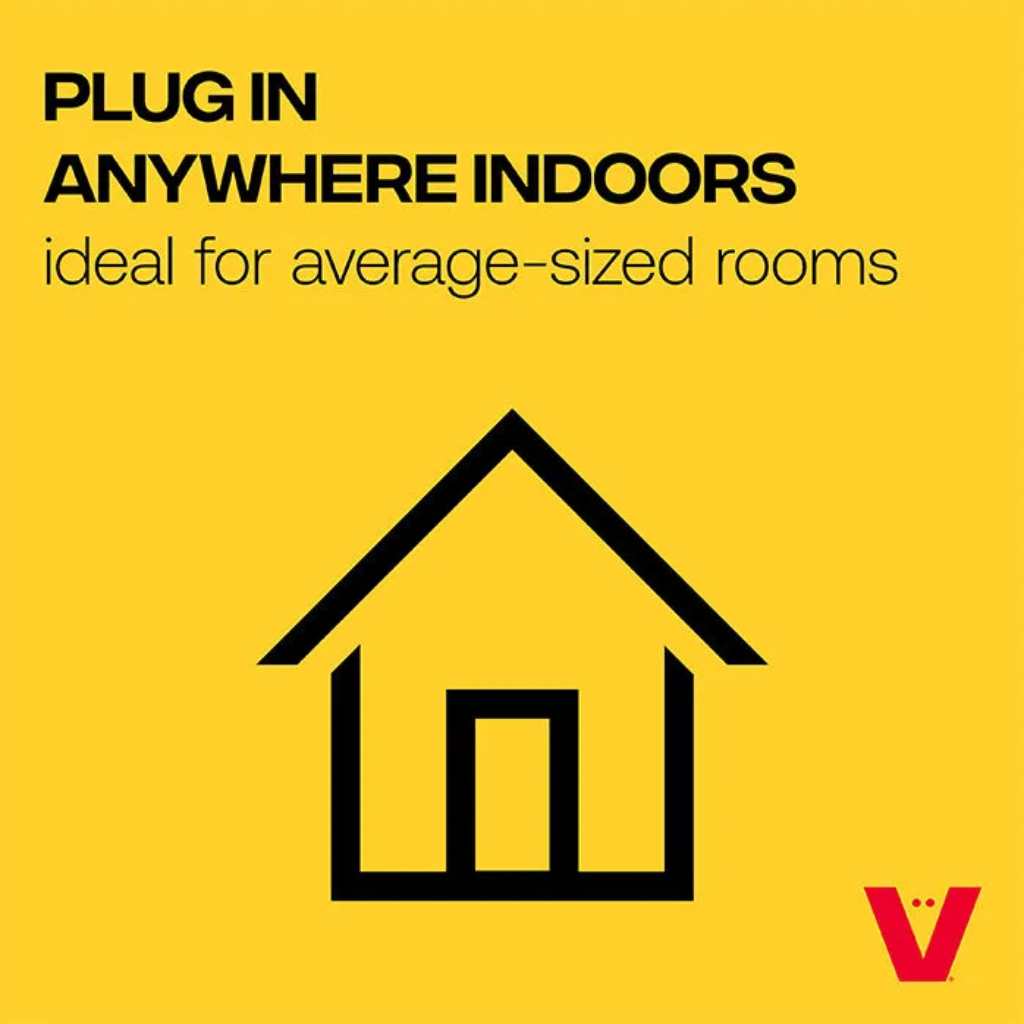 VICTOR® PESTCHASER® Rodent Repellent with Nightlight 4-Pack