Water-Soluble Laundry Bags 26" x 33"
Spend

$99.00

to

FREE SHIPPING
Fast shipping across Canada - Free over 99$
All products are safe for domestic use
Approuved by the Government of Canada
Fully Canadian Owned Business
Support canadian businesses
Traveling is one of the most common ways to bring bed bugs into your home. One way to prevent this from happening is by placing your used clothing from traveling in one of our Water-Soluble Laundry Bags before packing them. These laundry bags can keep your bed bug-infested clothing secured from your other items.

 

Description

Given that hotels are a common source of bed bugs, it is necessary to prevent bringing home bed bugs in your bags or luggage. These water-soluble laundry bags will prevent bed bugs which are stuck in your used clothes from sticking inside your luggage, and will stop them from escaping as you travel. Water-soluble laundry bags have been used within the medical industry but are now made available to the public.

How It Works

Instead of unloading clothes that are susceptible to a bed bug infestation in your home, you can directly put the laundry bags in your washer or dryer to kill the bugs and their eggs in the hottest possible temperature. Run the machine for an entire cycle to make sure that all the pests are killed before you take your clothes out of the machine.

By making sure that you have these water-soluble laundry bags in your luggage as you travel, your mind will be at ease that you'll no longer bring home any bed bugs.

Features

Available in 19" x 22" and 26" x 33" sizes

Bags dissolve in hot water with temperatures reaching 65°C / 149°F and above

Non-toxic and leaves no plastic residue

100% biodegradable

Effective for top and front loading washing machines

Prevents further infestation for people already dealing with bed bugs
Hey Canadian shoppers - here at PestSupplyCanada.ca, we hear your plea.

We would love to offer free shipping all across the country, but shipping costs are crazy expensive here in Canada.

The silver lining is that if you order more than 99$ worth of products from us - you qualify for free shipping!

From Newfoundland to British Columbia, we ship across Canada.

We also offer a competitive 60 return policy.
View full details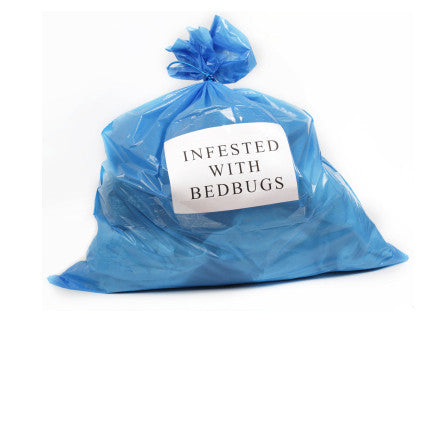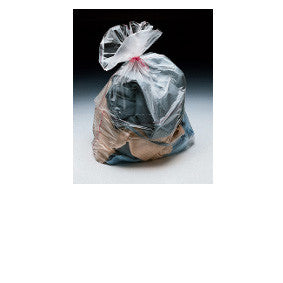 Water-Soluble Laundry Bags 26" x 33"