Yard Guard Ultrasonic Pest Repellent 4000Sq Ft.
Spend

$99.00

to

FREE SHIPPING
Fast shipping across Canada - Free over 99$
All products are safe for domestic use
Approuved by the Government of Canada
Fully Canadian Owned Business
Support canadian businesses
The Yard Gard LF emits a high frequency sonic tone that irritates pest animals, forcing them to leave the affected area. The frequency is high enough to be undetectable to most humans, and is user selectable between 15 kHz and 19 kHz at a volume of 90 dB @ 3 feet (most adults can only detect sounds up to 12kHz).

 

Description

It has a range of 4,000 square feet and is effective against a wide range of animals including rodents, squirrels, cats, raccoons, bats, deer and more. When not set to "Constant" the Yard Gard has a built-in infrared motion detector which activates the unit when pests move into the coverage zone (roughly 35' wide x 70' deep).

The water and weather-resistant unit comes with a 52' 120v outdoor-rated power cord and also can run off 4 "C" batteries. This product comes with a 6-month manufacturer warranty. Batteries will last about one month on motion sensor mode. Adjustable settings: Frequency, range of motion detector, and constant vs motion sensor modes.

Technical Specifications

Dimensions:75" x 5.5" x 3.5"
Weight: 3 pounds
Coverage: 4,000 square feet
Motion Sensor Range: 35' x 70'
Power Input: 120 vAC (120vAC adapter included) with 30' cable or 4 x 1.5v C "Batteries"
Sound Pressure: 90 dB @ 3'
Frequency Range: 15-19 kHz
Warranty: 6 Month Manufacturer Warranty
Registration: EPA Est. 089624-CHN-001. CE Marked.

Additional Resources

Instruction Manual: Instruction Manual, Usage Tips and Common Questions and Answers

 

Video

Yard Gard Product Videos

 

How to Get Rid of Racoons
Hey Canadian shoppers - here at PestSupplyCanada.ca, we hear your plea.

We would love to offer free shipping all across the country, but shipping costs are crazy expensive here in Canada.

The silver lining is that if you order more than 99$ worth of products from us - you qualify for free shipping!

From Newfoundland to British Columbia, we ship across Canada.

We also offer a competitive 60 return policy.
View full details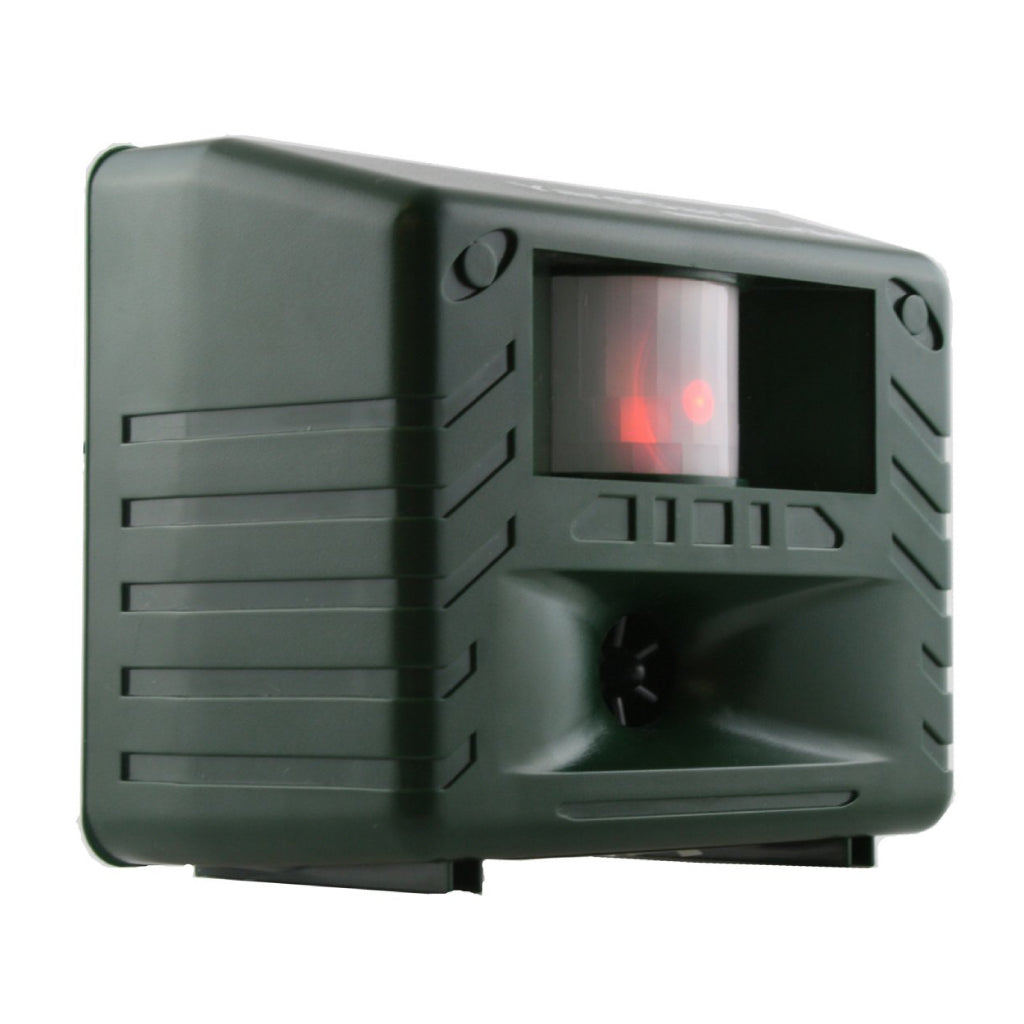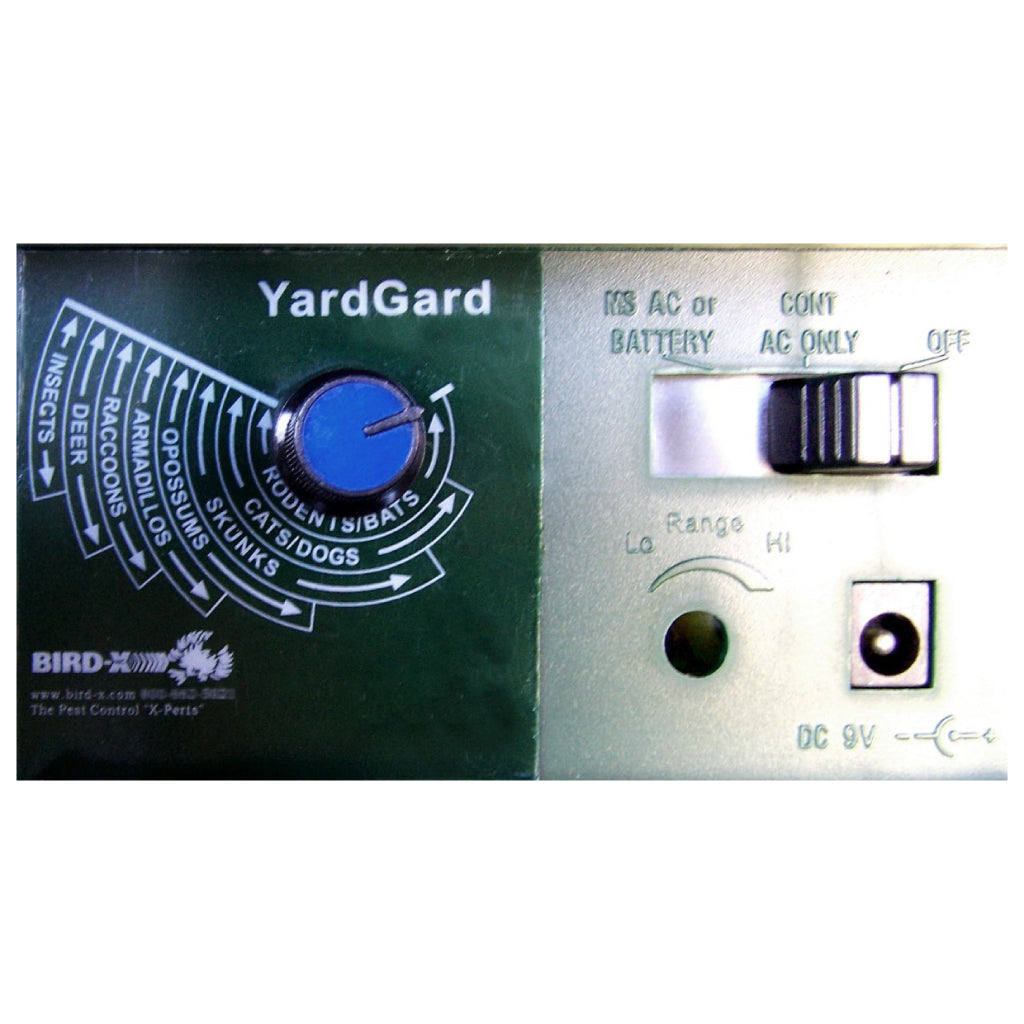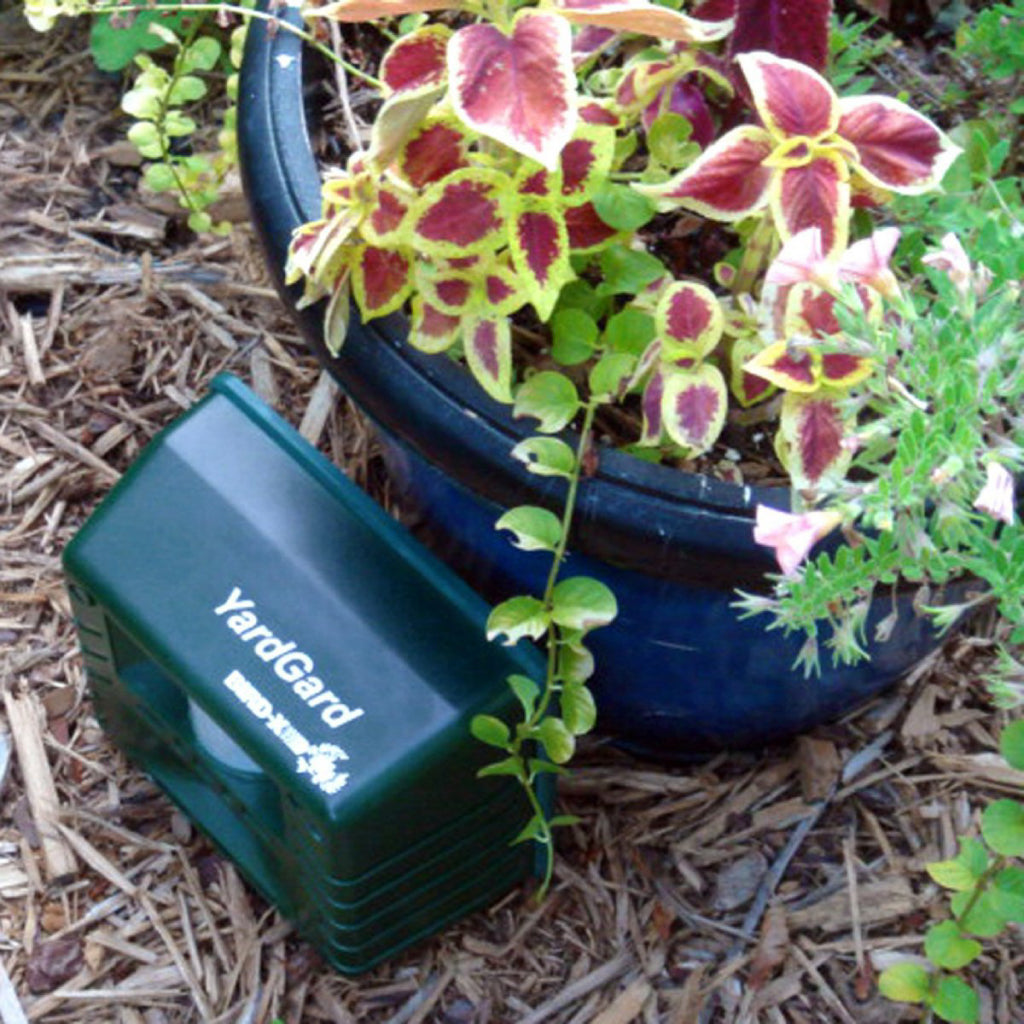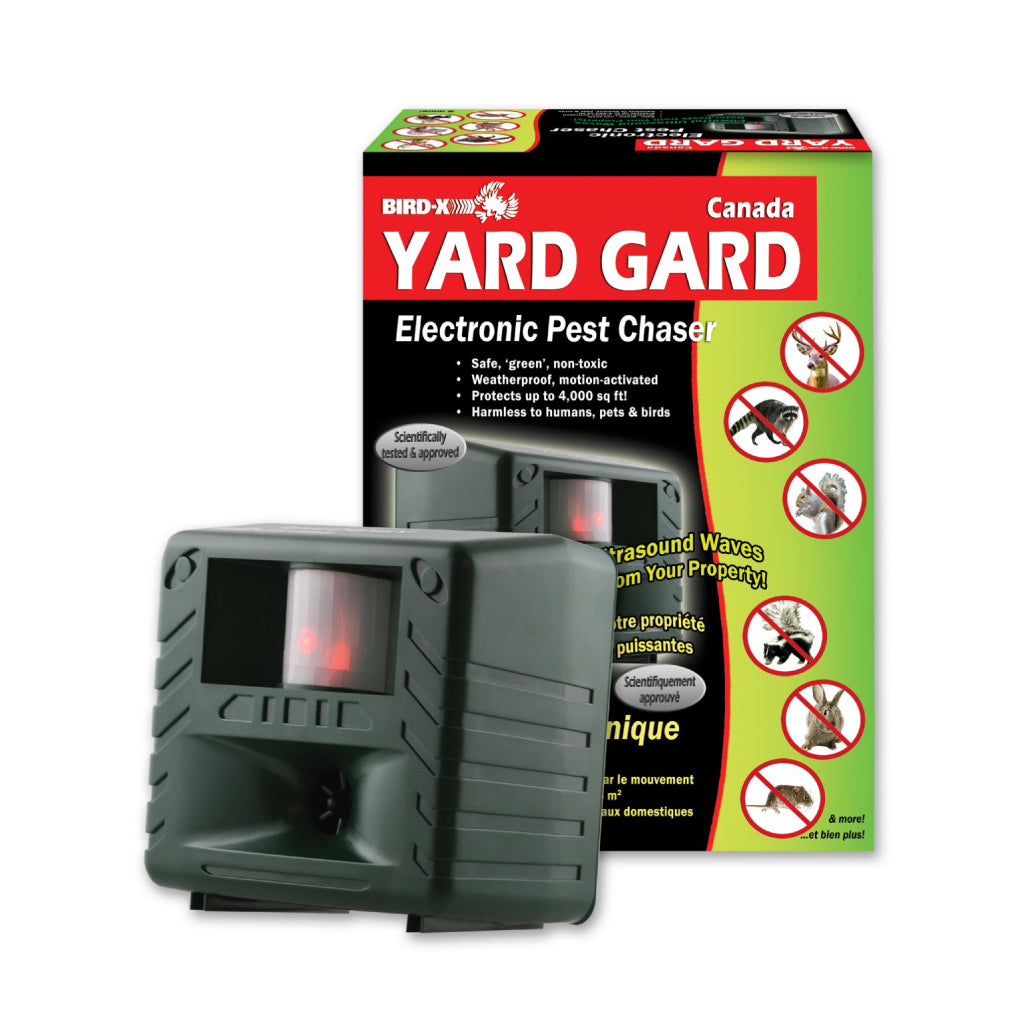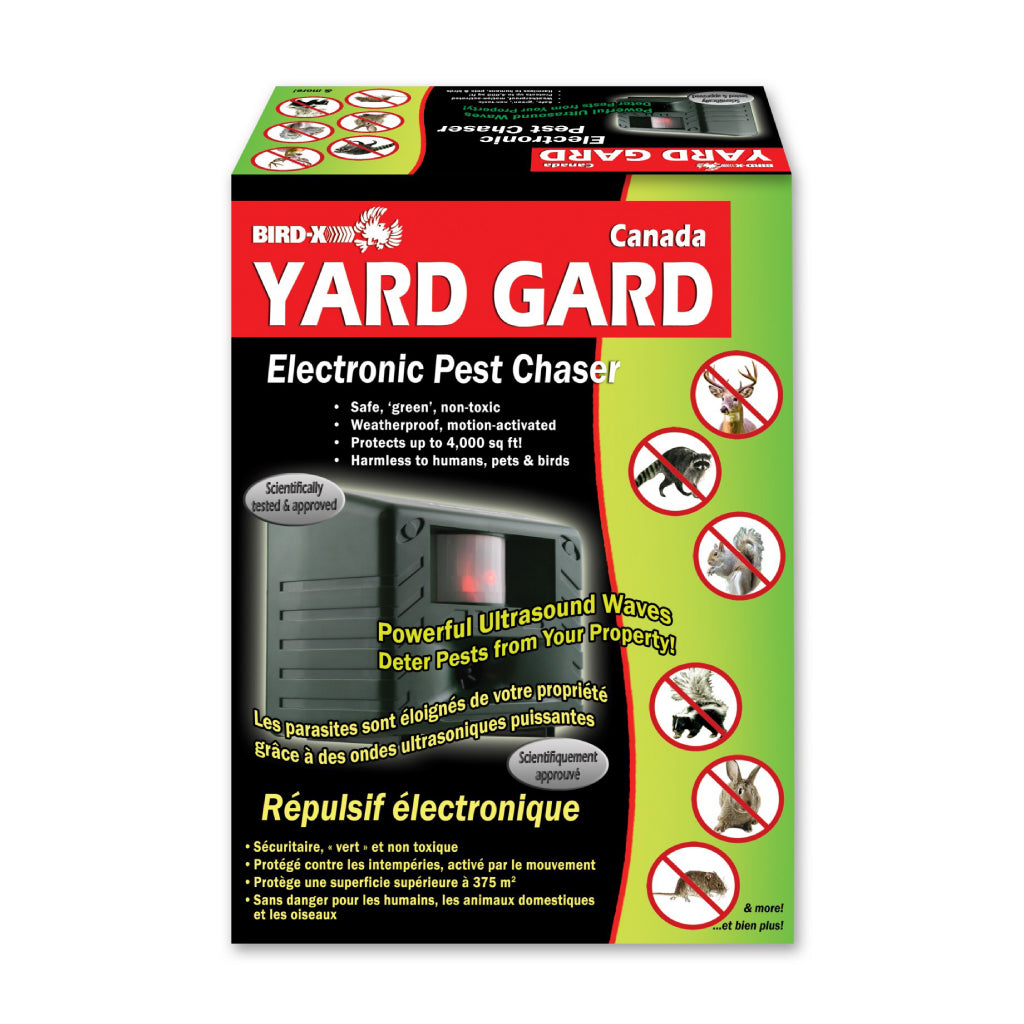 Yard Guard Ultrasonic Pest Repellent 4000Sq Ft.